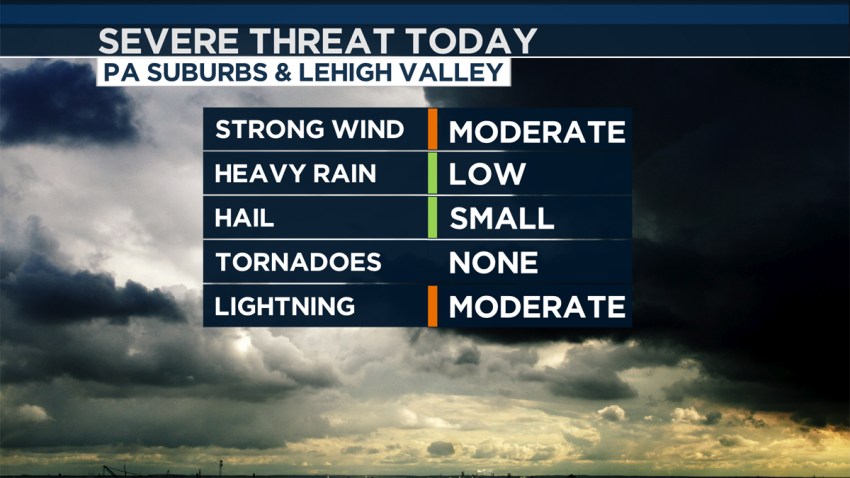 Tuesday wasn't exactly the best day. It was overcast outside for much of the area, and the humidity was pretty nasty. Tuesday night, the Lehigh Valley, Berks County and the Pennsylvania suburbs all saw storms with heavy rain.
WHAT TO EXPECT OUT OF THE STORMS
The biggest threat from these storms was damaging wind, gusting to 50 miles per hour or more. There was also frequent lightning strikes. Because those storms came during evening rush hours, heavy rain and some roadway flooding was a concern. They didn't really move very fast. You almost never see thunderstorms move at 25 miles per hour (usually they're moving at 40 miles per hour or more), so the concern was about roadway flooding as the rain sat over places longer than it normally does.
Local
Breaking news and the stories that matter to your neighborhood.
WHAT ABOUT THE REST OF US?
Some storms moved into Philly, Delaware and South Jersey late Tuesday night but they had weakened by the time they moved in. The rain moved out around midnight.
Wednesday will be mostly sunny with a high of 86 while Thursday will also be sunny with a high of 88. The next chance of rain we'll see is for Friday afternoon.