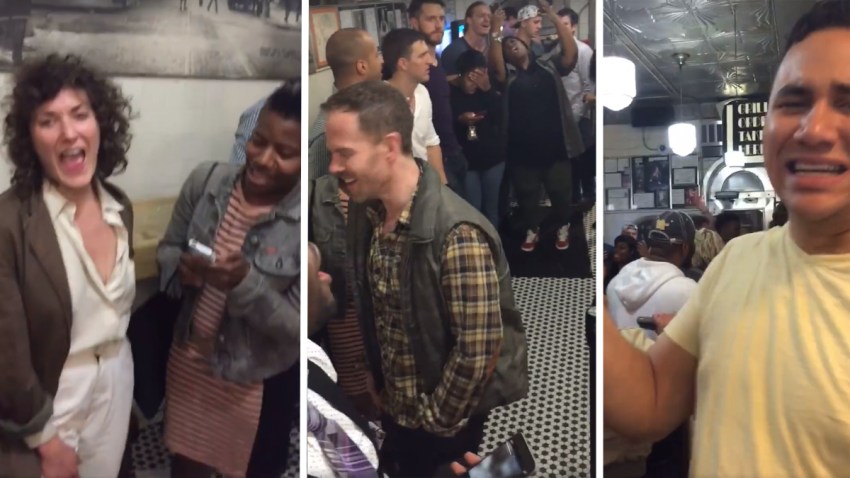 Cheesesteaks. South Street. Boyz II Men. People breaking out into soulful song.
It doesn't get more Philly than that.
Those forces of Brotherly Love-dom collided at 3 a.m. Friday inside Jim's Steaks as a line of joyful partiers came together to show their Philly pride by channeling our most-famous boy band.
Local
Breaking news and the stories that matter to your neighborhood.
The (slightly off-key) result is enough to remind us all that our city, despite all the typical challenges, is like no other.
Singer Johnny Showcase, of "Johnny Showcase & The Mystic Ticket," posted a video of the sing-a-long to Facebook.
New York may never sleep, but Philly knows how to close out a night.