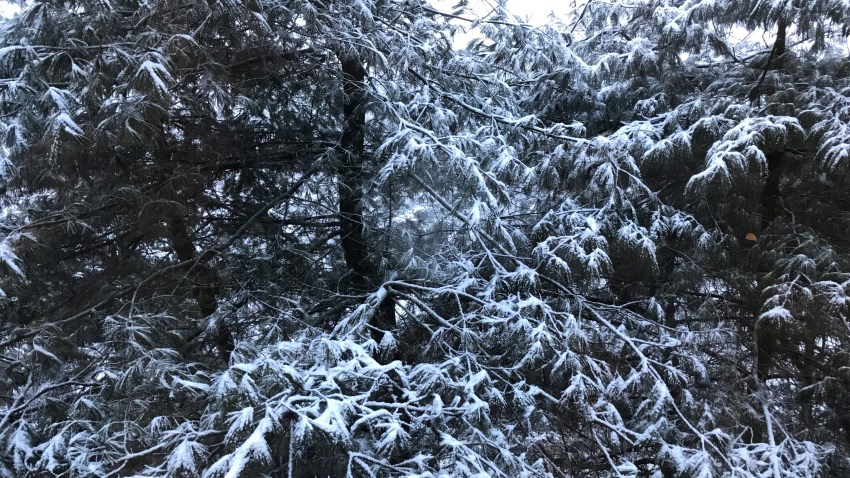 How much snow has fallen in your neighborhood?
The National Weather Service has put out its measurements of how much snow has fallen (in inches) as a nor'easter brushed by the region Tuesday. Note: These totals could be updated throughout the day. Refresh this page for updates.
This page was most recently updated at 4:11 p.m.
Local
Breaking news and the stories that matter to your neighborhood.
Pennsylvania
Philadelphia County
Philadelphia International Airport - Trace
Berks County
Near Alburtis 2.7
Huffs Church - 3.4
Near Mohnton - 2.5
Reading - 2.0
Bucks County
Hilltown - 1.5
Penndel - 0.5
Plumsteadville - 0.3
Riegelsville - 0.2
Springtown - 2.3
Near Washington Crossing - 0.5
Chester County
Atglen - 1.3
Berwyn - 1
Glenmoore - 1.5
Nottingham - 1
West Goshen - 0.8
Near West Grove - 0.8
Delaware County
Lehigh County
Allentown - 0.9
Germansville - 1.7
Lehigh Valley International Airport - 0.4
New Tripoli - 2.2
Washington Township - 2.8
Montgomery County
Northampton County
Delps - 2.8
Martins Creek - 0.7
North Catasauqua - 0.8
Near Portland - 0.8
Poconos
Albrightsville - 3.5
Coolbaugh - 4.4
Pocono Pines - 3
Tobyhanna - 3
New Jersey
Atlantic County
Atlantic City International Airport - 0.2
Estell Manor - 0.3
Burlington County
Delran - 0.2
Mount Holly - 0.5
Medford Lakes - 1
Southampton Township - 1.3
Gloucester County
Mercer County
Ewing - 0.6
Hopewell - 1.7
Near Hopewell Township - 2
Pennington - 1.8
Trenton - 0.5
Ocean County
Little Egg Harbor Township - 1
Mystic Island - 1.5
Toms River - 1.8
Waretown - 2
Delaware
New Castle County
Greenville - 0.4
New Castle County Airport - Trace