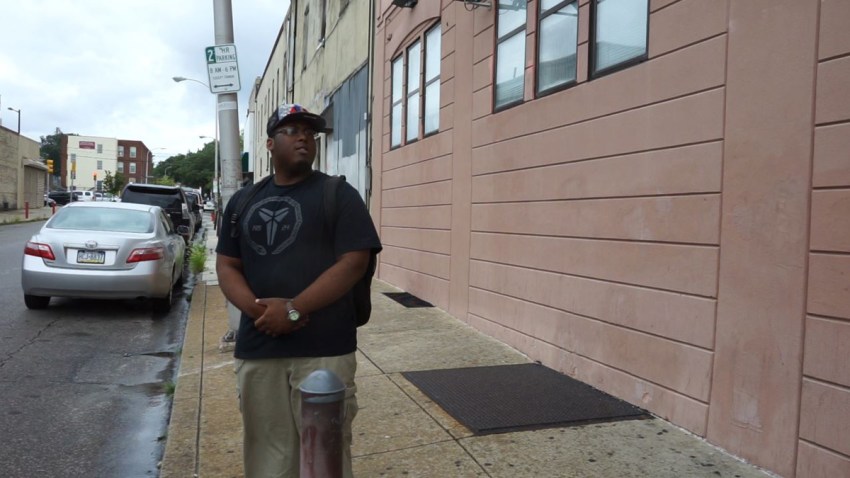 To most college kids, breaks from school mean a respite with all the comforts of home.
But for kids like Matthew Bennett and Alexis Whitt, college breaks -- when most schools close dorms -- mean becoming homeless again.
Matt and Alexis, both 21, are among what Covenant House Pennsylvania staffers say is a little-known population of the kids who stay in homeless shelters: college students who have nowhere to go.
For the 2013-14 school year, there were 29,704 homeless college students, according to the National Association of Student Financial Aid Administrators.
Matt, a senior information technology major at Scranton's Keystone College, came home from school one summer to learn everything had changed. His mom, laid off from her job as a unit clerk at a local hospital, lost her home when she couldn't afford rent. She was living in one room, and there was no place for Matt.
He tried staying at an aunt's house, but after she put him out, he had nowhere to go.
Local
Breaking news and the stories that matter to your neighborhood.
"One day she just took all my stuff, packed it up and sat it on the front porch. And I had to call my mom to come get me," said Matt, a gentle giant of a young man with a soft-spoken demeanor.
Matt spent the summer at Covenant House, working at a Port Richmond Dollar General store and sharing what income he could with his mother. In late August, he traveled back to Scranton to begin his senior year.
When his mom lost her home, it wasn't the first time Matt watched her struggle. His father died of a heart attack when he was little, and as a young boy, he remembers seeing her fight to keep the family afloat.
"Most of my life was figuring out what can I do to help my family," Matt said, adding that he remembers times when his mom cried as she read bills she couldn't pay. "At a young age, I couldn't get a job, it was when I was 9 and 10, I couldn't really get a full-time job, 9 to 5. That was most of my life, was figuring out what can I do."
Alexis, who recently started her second semester studying forensic sociology at Rosemont College, hadn't had a stable place to live since she entered foster care at 12 -- until she discovered Covenant House and eventually moved into an apartment at the shelter's Rights of Passage transitional housing building in Kensington.
She now stays at ROP on breaks from school. Alexis earns extra cash putting her previous beauty school education to work by doing fellow students' hair. When she was in beauty school, she said, she was kicked out of her mom's house in Huntingdon Valley for taking too long in the shower.
"For me to have a little bit more stability and not to have to impress my own family or the people that they're associated with, or have to worry about them kicking me out ... it feels so much better now," said Alexis on a recent afternoon in the garden behind the ROP building.
Back at Covenant House's crisis shelter, Matt grinned ear to ear as he talked about his graduation, coming up in May of 2016.
"It's gonna be a life-changing event," he said proudly, adding that he doesn't want to just stop at a bachelor's and wants to pursue a master's degree once he lands a job.
"The thing about me is I'm always looking forward. I'm never stopping. I'm always trying to better my life, better my family's life," he said. "I'm always thinking about what can I do next?"