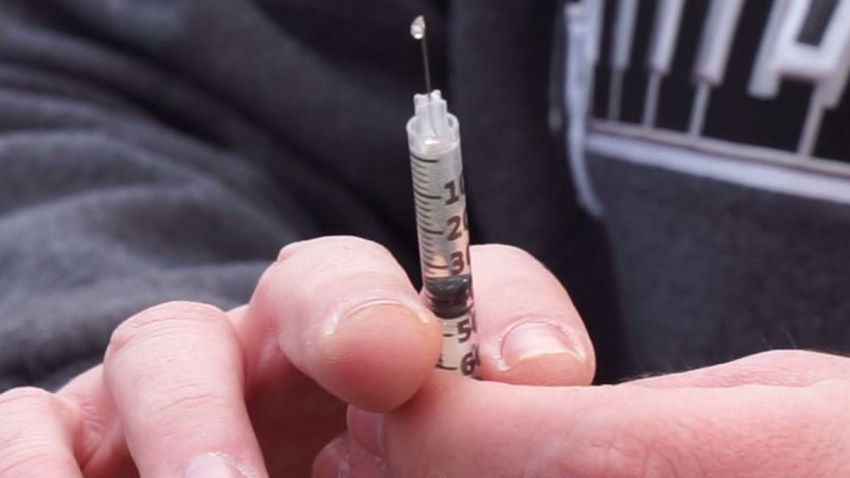 A forum at Villanova University next week will focus on bringing more awareness to the deadly opioid epidemic sweeping our region and nation.

The 2016 Matthew J. Ryan Law and Public Policy Forum, "Understanding the Opioid Epidemic," will bring together medical, legal, policy and sociological aspects of the heroin and opioid addiction crisis. The forum runs from 9 a.m. to 4 p.m. on Friday, Sept. 16 at the Villanova Charles Widger School of Law.
"One of the reasons we wanted to focus on the opioid crisis is because there is such a push to change the way the criminal justice system is responding to those with an addiction," said Shea Rhodes, a forum organizer who serves as director of the Villanova Law Institute to Address Commercial Sexual Exploitation. "It's so very important that everyone cross-system collaborates, because it all works toward the same goal."

The forum will include a screening of NBC10's special report, Generation Addicted, which took an in-depth look at the epidemic in the Greater Philadelphia region and beyond. After the screening, NBC10 reporters Vince Lattanzio, Denise Nakano and Morgan Zalot will participate in a discussion about the project and what they learned during their six months reporting on the crisis.
Watch a video produced as part of NBC10's Generation Addicted here:
"As a law school and a university, we have a responsibility to explore these important issues and help our students understand what's at stake for our criminal justice system and our society," Villanova Law Prof. Steven L. Chanenson said. Chanenson will moderate a panel about the policy response to the opioid crisis at the forum.

Other panel topics include working on the front lines of the crisis and a discussion of race and drugs.

The event is free and open to the public. Click here to register.

For attorneys who want to use the forum as credit for continuing education, the fee is $30, and the forum counts for six hours of credit, Rhodes said.