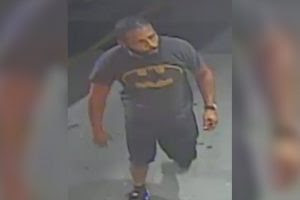 NATIONALLY
Homeland Security: Operation Predator brings an array of resources to target child predators, with more than 200 U.S. offices and more than 70 offices overseas. There's even an Operation Predator Smartphone App!
Suspected child sexual exploitation or missing children may also be reported to the National Center for Missing and Exploited Children, an Operation Predator partner, at 1-800-843-5678 or through the cyber tip line.
Local
Breaking news and the stories that matter to your neighborhood.
The National Center for Missing and Exploited Children is a resource for families providing various information through workshops for parents to learn how to better protect their child.
Crisis prevention and care for families recovering from an exploited child can be found here.
PENNSYLVANIA
Bucks County District Attorney's Office warns parents of the dangers of the internet and offers information on how to protect their children, free community education programs.
Chester County Sex Offender Program DA's Office: The Sex Offender Program of Chester County Adult Probation and Parole Department's mission is to stop sexual abuse.
Chester County Child Abuse Unit/Child Advocacy Center DA's Office is a highly specialized unit that investigates and prosecutes crimes against children.
Delaware County District Attorney: The district attorney provides step by step video tutorials and instructions of how to identify and report signs of child abuse.
Montgomery County District Attorney's Office website offers a form for reporting abuse, information on sex offender management and more helping to ease the criminal justice process for abused children in the county.
Pennyslvania Chapter of the Children's Advocacy Center & Multidisciplinary Teams is an organization that empowers local communities to serve children victims of abuse like those involved in Child Pornography. The CAC's mission is to promote, assist and support the development, growth, and continuation of the multidisciplinary approach and children's advocacy centers for the protection of Pennsylvania's children.
Philadelphia Department of Human Resources is dedicated to providing safety and permanency for children and youth at risk of abuse, neglect or delinquency.
Sexual abuse can be reported via 215-683-6100 or to the state hotline, at 800-932-0313.
Philadelphia District Attorney's Office Victim Assistance Department works with the Department of Homeland Security and Philly Children's Alliance (below).
Philadelphia Children's Alliance creates a more effective way of caring for and healing sexually abused children between the ages of 2 and 17.
You can report child abuse at 1-800-932-0313.
The Special Victims Unit and Child Sexual Abuse Investigations: Investigates all reported sex crimes committed in the city of Philadelphia against adults and children. In addition, the Unit investigates reports of physical abuse committed by caretakers against children under 18 years old.
Child Abuse, Referral and Evaluation (CARE) Clinic: Is a division of CHOP that provides medical evaluations of children and adolescents for possible sexual abuse, physical abuse or neglect. The CARE Clinic is staffed by a team of physicians, social workers and mental health clinicians who can perform physical examinations, mental health evaluations and testing for STDs.
St. Christopher's Hospital for Children Child Protection Program/Clinic: This program provides outpatient visits for victims of abuse.
Contact for more information at 215-427-6869.
Joseph J. Peters Institute is a non-profit mental health agency providing outpatient assessment and treatment services in the area of sexual abuse.
Office of the Pennsylvania Attorney General Kathleen Kane: Attorney General Kane's number one priority is to keep all the citizens of Pennsylvania safe, starting with our youth.
You can also report sexual cybercrimes on the website.
NEW JERSEY
Office of the Camden County Prosecutor: Provides information on what to do if you believe your child was abused and how to protect them from further harm.
New Jersey VINE Service: The New Jersey VINE Service can tell you if an offender is in custody in the state of New Jersey as well as other important information. VINE will also let you register telephone numbers where you can be notified if an offender is released or transferred.
Register toll-free at 1-877-846-3465.
State of New Jersey Dept. of Children and Families
Burlington County Prosecutor's Office Sexual Assault/Child Abuse Unit (SACA) investigates first, second, third and fourth degree crimes involving sexual or physical abuse against children by adult and juvenile offenders and is involved with investigations of potential pedophiles, child pornography, and cases involving occupational/professional offenders.
Gloucester County Committee On Missing & Abused (COMA) -- a subcommittee of the county's Human Services and Advisory Council (HSAC) -- was designed to address the problems of child abuse and missing children in the county. Its activities include arranging for educational programs for parents and children, providing information on the available services in the county and state for abused children and their parents and the parents of missing children,
Enough Abuse Campaign is a grassroots movement that's gaining momentum across the United States providing adults and communities with the knowledge and skills to put an end to the silence and eventually, the child sexual abuse epidemic
Prevent Child Abuse - New Jersey's mission is to prevent child abuse and neglect, in all forms, for all New Jersey children.
The Salem County Prosecutor's Office's website contains resources on child sex abuse: Juvenile Risk Assessment Scale (JRAS), Complete Megan's Law Guidelines, NJ Sex Offender Registry, Office of Victim Witness Advocacy and SART/SANE (Sexual Assault Nurse Examiner & Sexual Assault Response Team
DELAWARE
Department of Services for Children, Youth, and Their Families provides information on child abuse reporting/prevention.