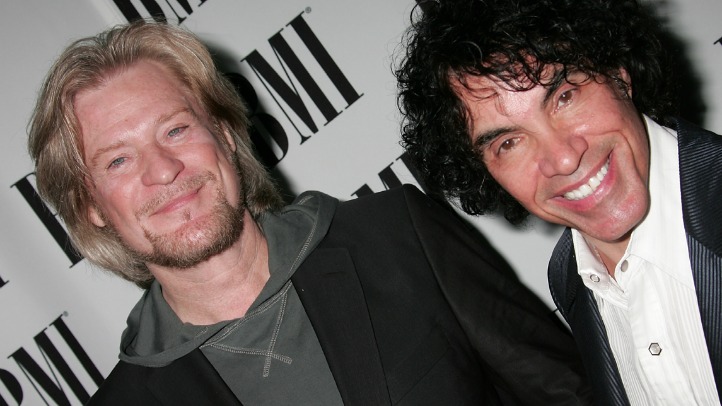 From Temple University to the Rock and Roll Hall of Fame.
Philly's favorite sons Hall and Oates will join Nirvana, Kiss and Peter Gabriel as they are enshrined into the Rock and Roll Hall of Fame next year.
Area natives Daryl Hall and John Oates both attended Temple University. They later lived together in the city and, as legend has it, their mailbox said "Hall & Oates."
Local
Breaking news and the stories that matter to your neighborhood.
By 1972 they released their first album "Whole Oats." By the early 80s, the duo became superstars with five No. 1 hits including "Maneater" & "Kiss on My List."
They duo has continued to play together sporadically including a recent appearance on NBC's The Voice. They also continue solo project's including Hall's popular show Live From Daryl's House.
The duo spent years missing out on induction. Artists are eligible for induction 25 years after their first release. This year marked first-time nominations for Hall and Oates, Gabriel and fellow inductee Linda Ronstadt.
The duo will be honored at a ceremony sure to be dominated by Nirvana and Kiss. Nirvana also received a nomination in its first year of eligibility and next year the band will celebrate the 25th anniversary of its debut, "Bleach." The induction comes 20 years after frontman Kurt Cobain committed suicide at age 27.
The Rock Hall announced Tuesday that Cat Stevens also will be inducted April 10 at the Barclays Center in Brooklyn.
Kiss -- known for its hard rock and stage theatrics -- and Stevens, who have been nominated in the past, made the cut after being absent from the list for several years.
The Rolling Stones' managers, Andrew Loog Oldham and Brian Epstein, will receive Ahmet Ertegun awards, a non-performing honor. Bruce Springsteen's E Street Band will get the award for musical excellence.
N.W.A., one of the 16 nominees announced in October, did not make the cut. The iconic rap group includes Dr. Dre, who has launched successful solo albums and is the producer behind Eminem, 50 Cent and Kendrick Lamar.
More than 700 Rock Hall voters determined the 2014 class.
The 29th annual Rock and Roll Hall of Fame Induction Ceremony will be open to the public. Tickets go on sale next month and the event will later air in May.
Copyright AP - Associated Press