A gunman killed a woman and injured two others in Wilmington, Delaware, and two police officers responding to the triple shooting were injured in a crash.
The ordeal began Tuesday around 2 p.m. when a gunman opened fire on the 1000 block of North Pine Street, about five blocks away from Rodney Square in downtown Wilmington. A 37-year-old woman, 26-year-old woman and 23-year-old woman were all struck by gunfire.
The 37-year-old woman, identified by family members as Lataheshia "Titi" Hill, died from her injuries while the other two women are in stable condition.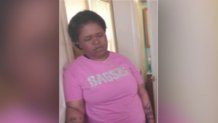 "She had a kind heart. She used to help Mr. Brown across the street. And also my uncle across the street," Atiyha Martin-El, Hill's sister, told NBC10. "When she went to food pantries, anybody that needed something to eat, she was the first one that actually cared enough to do that. She was a great person. I don't understand why this would happen to my little sister like this."
While responding to the shooting, two Wilmington Police officers were injured in a crash on C and Heald streets in Wilmington. Both officers were taken to the hospital for evaluations.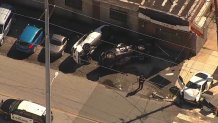 Police have not yet released a description of the gunman. If you have any information on the shooting, please call Detective Steven Bender at 302-576-3621.