What to Know
Police said two men were shot and killed inside a restaurant during an altercation with two masked people who had re-entered the establishment.
Delaware State Police said it happened early Saturday evening at the El Nopalito Restaurant in Georgetown, Sussex County.
Police said the two suspects had been part of a group that had been asked to leave the restaurant earlier due to disorderly behavior. Authorities said the suspects returned later.
Two men were shot and killed inside a Delaware restaurant after two other men who had been thrown out of the eatery returned Saturday evening.
The incident began shortly before 7:30 p.m. inside the El Nopalito Restaurant on 22095 DuPont Boulevard in Georgetown, Sussex County.
Delaware State Police said a group of men who had been causing a disturbance inside the restaurant were asked to leave earlier in the evening. Two of the men who had been asked to leave then returned to the restaurant, this time wearing masks, according to investigators.
One of the suspects then approached 31-year-old Armando Vicente Chilel Lopez of Georgetown and snatched his necklace from his neck. Lopez then lunged at the suspect, causing the second suspect to pull out a gun and open fire.
Lopez was shot as the two suspects fled. The second suspect then fired another shot into the dining area of the restaurant, shooting 28-year-old Honorio Velasquez of Bridgeville.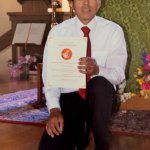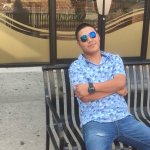 Velasquez was pronounced dead at the scene. Lopez later died at the hospital.
Local
Breaking news and the stories that matter to your neighborhood.
"Homicide detectives are currently seeking information on a grey pick up truck with an extended cab that fled the area after the shooting," Delaware State Police said Monday. "This vehicle may have been involved in the incident."
Police also hadn't released a detailed description of the suspects and continued to investigate Sunday. If you have any information, call Detective Grassi at 302-365-8441 or Delaware Crime Stoppers at 1-800-TIP-3333.
If you were victimized or witnessed a crime or lost loved ones to a sudden death and need help, you can call the Delaware State Police Victim Services Unit/Delaware Victim Center at 1-800-VICTIM-1 (1-800-842-8461). You can also email the Victim Services Unit at DSP_VictimServicesMail@delaware.gov.