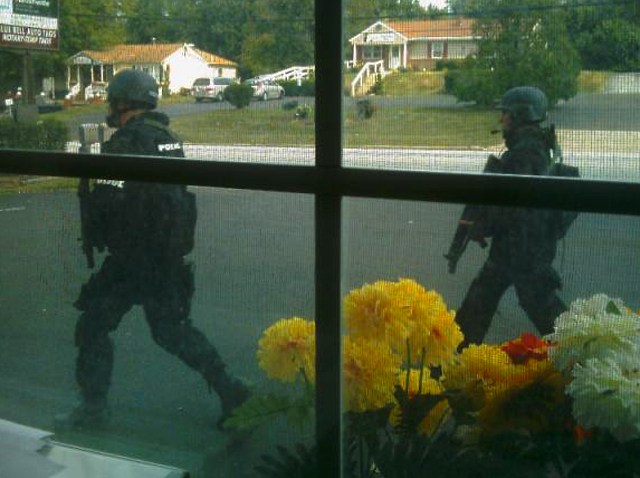 A dispute over the eviction of a tenant from a Montgomery County business turned into a SWAT situation after fears of gunman retaliation were raised.
The landlord of a building located at 1079 DeKalb Pike in Whitpain Township, Pa. called police around 3:30 p.m. Tuesday after seeing two unoccupied guns on the salon's counter, police say.
Whitpain Township Police and its SWAT Team descended onto the area quickly after the call came in. It was unclear at that time whether there was a gunman inside or if any hostages were involved, police say.
Local
Breaking news and the stories that matter to your neighborhood.
As a precaution, police evacuated surrounding businesses and set up a command center down the street. Busy DeKalb Pike was shut down for several hours as officials secured the area.
Officers from the SWAT Team eventually entered the business around 5 p.m. and after sweeping the entire building, were unable to find the purported gunman, officials say.
Police did recover the two guns originally reported by the landlord, but who they belong to and if they are actually real remains unclear, officials say.
Police are still investigating the situation. DeKalb Pike was reopened around 5 p.m.

---
Fan, follow and download: Get the latest from NBCPhiladelphia.com anytime, anywhere. Follow us on Twitter, Facebook and NBC Philadelphia. Sign up for our breaking news newsletter. And, get breaking news delivered right to your mobile phone -- just text PHIBREAKING to 639710 to sign up. (Message and data rates may apply.)