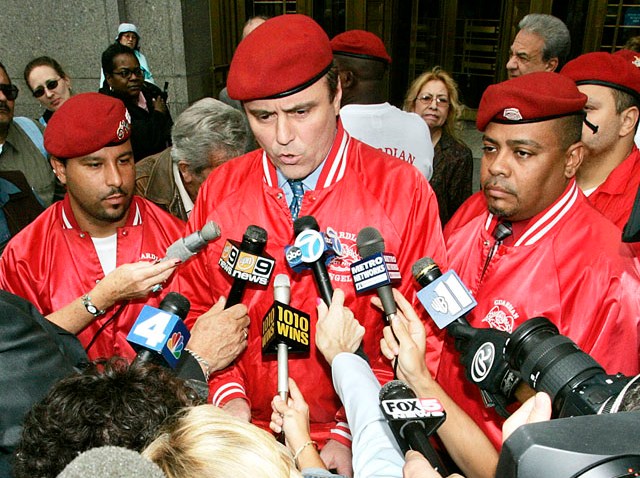 The Guardian Angels plan to send members to Camden just before police layoffs take effect.
The anti-crime group says 40 members from New York, New Jersey and Pennsylvania will arrive in Camden on Sunday.
Facing a budget crunch, the city expects deep layoffs in the government work force, effective Tuesday. About half the 370-member police force could be laid off, though the exact number will depend on whether police unions accept concessions.
Local
Breaking news and the stories that matter to your neighborhood.
Police Chief Scott Thomson has said he will reconfigure the force to maintain patrols.
Guardian Angels founder Curtis Sliwa said in a release Thursday that the patrols in Camden will run from 11 a.m. until midnight. The group went into Newark in November when there were police layoffs there.
---
Fan, follow and download: Get the latest from NBCPhiladelphia.com anytime, anywhere. Follow us on Twitter, Facebook and NBC Philadelphia. Sign up for our breaking news newsletter. And, get breaking news delivered right to your mobile phone -- just text PHIBREAKING to 639710 to sign up. (Message and data rates may apply.)
Copyright AP - Associated Press