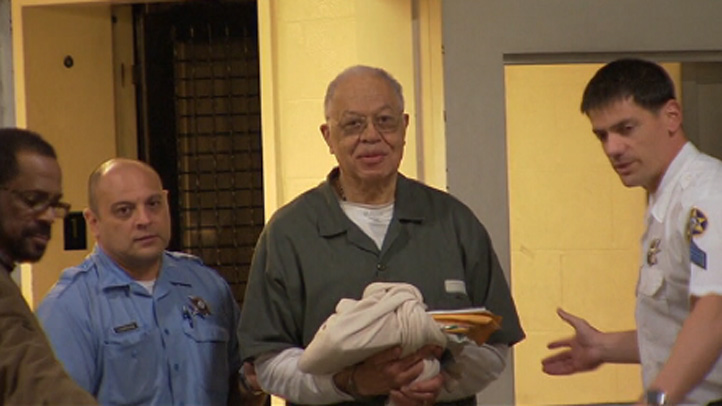 The West Philadelphia abortion doctor who will spend the rest of his life behind bars for murdering three newborns has rejected a plea deal in a federal drug case.
Dr. Kermit Gosnell, 72, had been expected to plead guilty Wednesday to charges he illegally distributed painkillers.
Instead, Gosnell rejected the deal with prosecutors. It would have tacked on a 20-year sentence to the consecutive life terms he's currently serving.
Local
Breaking news and the stories that matter to your neighborhood.
Prosecutors say Gosnell ran a "pill mill" by day and a rogue "abortion mill" by night at his clinic, the Women's Medical Society at 38th and Lancaster Streets. Gosnell alledgely began running the illegal operation in July 2009.
Gosnell would charge patients $20 -- if they were paying cash -- to write prescriptions for narcotics such as oxycodone, alprazolam and cough medicine with codeine, according to the indictment. Customers with insurance would pay $10.
Patients would also pay tips to clinic employees of $10 to $20 per set of prescriptions. The patients would then go to pharmacies and have them filled.
Prosecutors say in February 2010 Gosnell wrote as many as 200 prescriptions in one night for controlled substances. In all, thousands of narcotics prescriptions written by the doctor were filled at pharmacies from 2008 through 2010, according to the indictment.
The indictment alleges patients did not need to speak with Gosnell to obtain a refill.
Gosnell made more than $200,000 from the alleged acts, according to prosecutors.
It was agents from the Drug Enforcement Agency and the Federal Bureau of Investigations who initially alerted Philadelphia authorities to the crimes going on in his clinic.
Agents raided the facility at 3801 Lancaster Avenue on February 10, 2010 to investigate a tip that the doctor was running a pill mill. Once inside, they found unsanitary conditions -- including blood-stained rooms, old equipment and untrained staff.
Aborted fetuses were stored in a basement freezer in plastic food containers and bags next to employee lunches. Severed feet from aborted babies were found preserved in jars around the clinic.
The conditions found inside the clinic led Philadelphia District Attorney Seth Williams to call the clinic a "house of horrors" in a 2011 grand jury report.
Gosnell was charged with first-degree murder in the deaths of seven babies. Prosecutors said he delivered the babies alive during late-term abortions, before snipping their necks with scissors.
The federal judge set a trial date of Sept. 9 on the drug charges.
Copyright AP - Associated Press