A goat on the lam caused major traffic delays and quite a scene after it ran on and off of a busy Ocean County highway.
Volunteer Fire Chief Todd Stark was traveling down Route 9 near Sterling Forest Drive in Lakewood, New Jersey around 1:18 p.m. Wednesday when he spotted the goat holding up traffic on the heavily traveled two-lane highway.
Chief Stark tried to catch the wild mammal but had to call in a police officer and animal control to join in on the chase.
The video shows at least four men shouting at the goat while chasing it as it leaped from the sidewalk onto the highway. At one point the men seemed to surround it near a tree but the goat managed to elude its captors for 40 minutes. Drivers could be heard honking their horns but to no avail.
Authorities were eventually able to capture the goat and locked it in a shed of a nearby homeowner.
Animal control took the goat into custody. No word yet on any charges.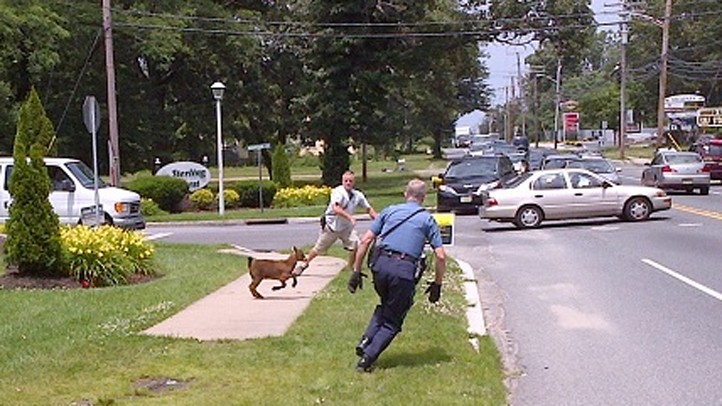 More stories on NBC10.com: