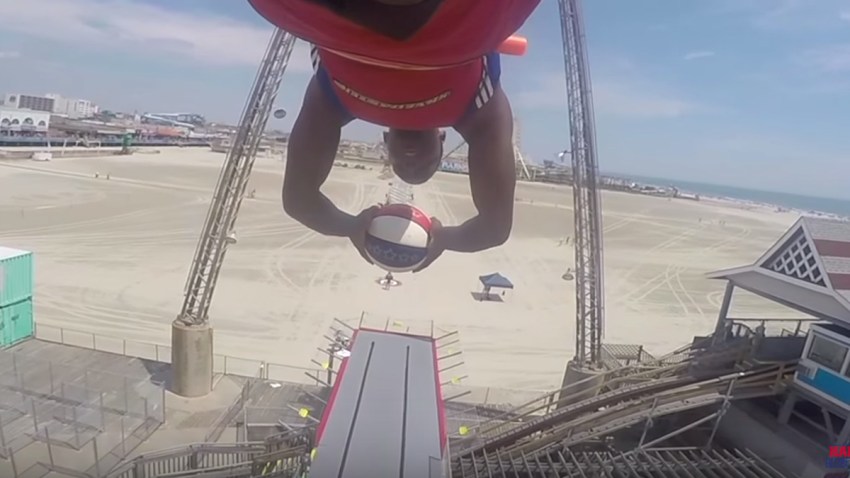 Kareem Abdul-Jabbar perfected the skyhook shot during his days in the NBA. But could he pull off a SkyCoaster shot?
A member of the Harlem Globetrotters nailed the impressive feat Tuesday at Morey's Piers in Wildwood, N.J.
What is a SkyCoaster shot, you may ask? Oh, it just involves being lifted 110 feet into the air, pulling a ripcord and swinging at a top speed of 60 mph before draining a shot through a hoop on the beach below.
Local
Breaking news and the stories that matter to your neighborhood.
Need to see it to believe it? Here's the proof.
From waaaaaaay downtown Wildwood -- bang!
Bullard's no stranger to extreme challenges. Besides putting his basketball skills on display like he will this week with the Globetrotters in Wildwood, he's also made it to the finals of "American Ninja Warrior."