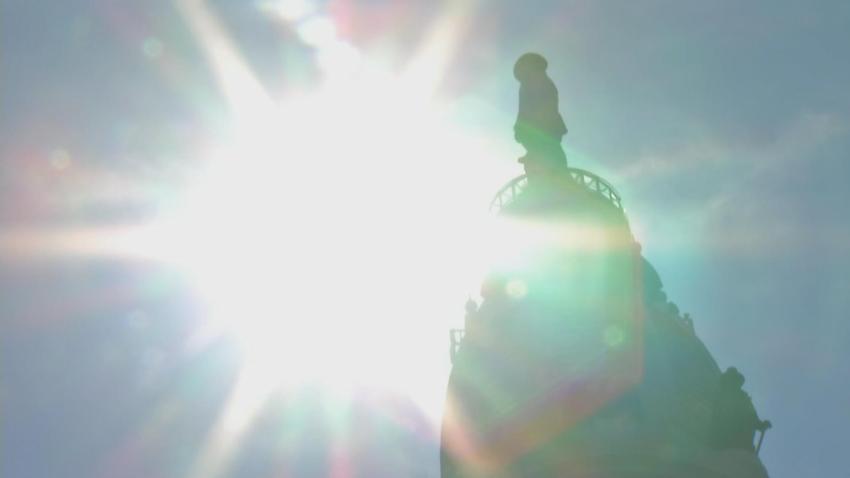 THE FIRST ONE IS EASY
We've already seen some great weather on weekends this summer. The past two weekends have been near perfect (although a bit on the hot side). No rain; lots of sunshine; low humidity for summer. And the upcoming weekend will make it 3 in a row. Not a drop of rain.
The pattern is straight-forward. Upper-air maps for Sunday morning show a strong ridge of high pressure from Mississippi to New England. Higher pressures than average are colored in red.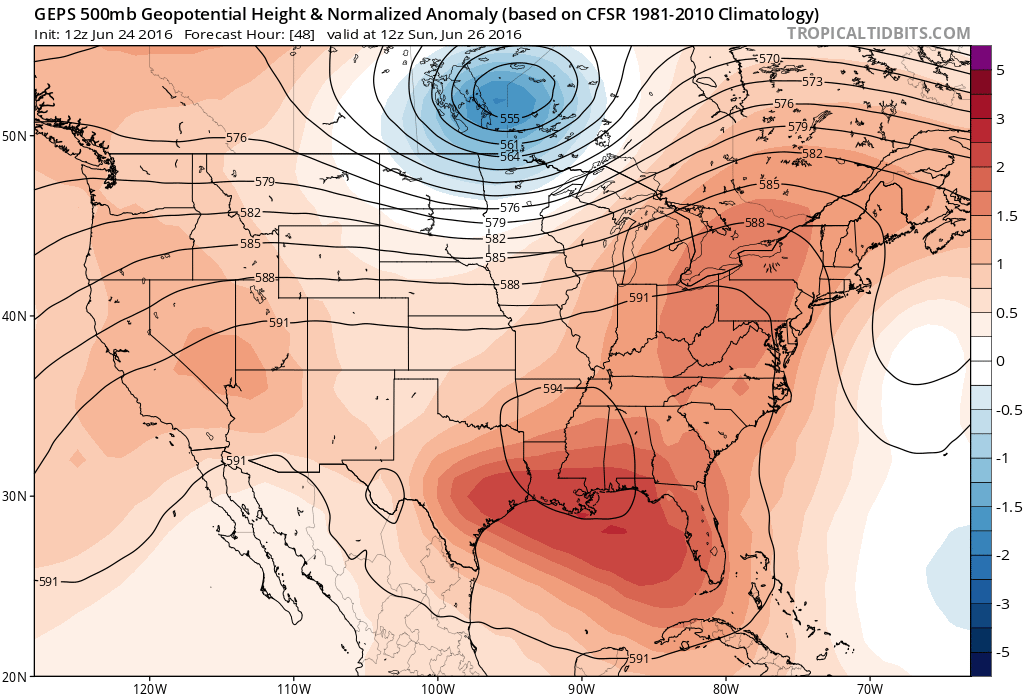 This leads to high pressure dominating the Eastern U.S. at the surface: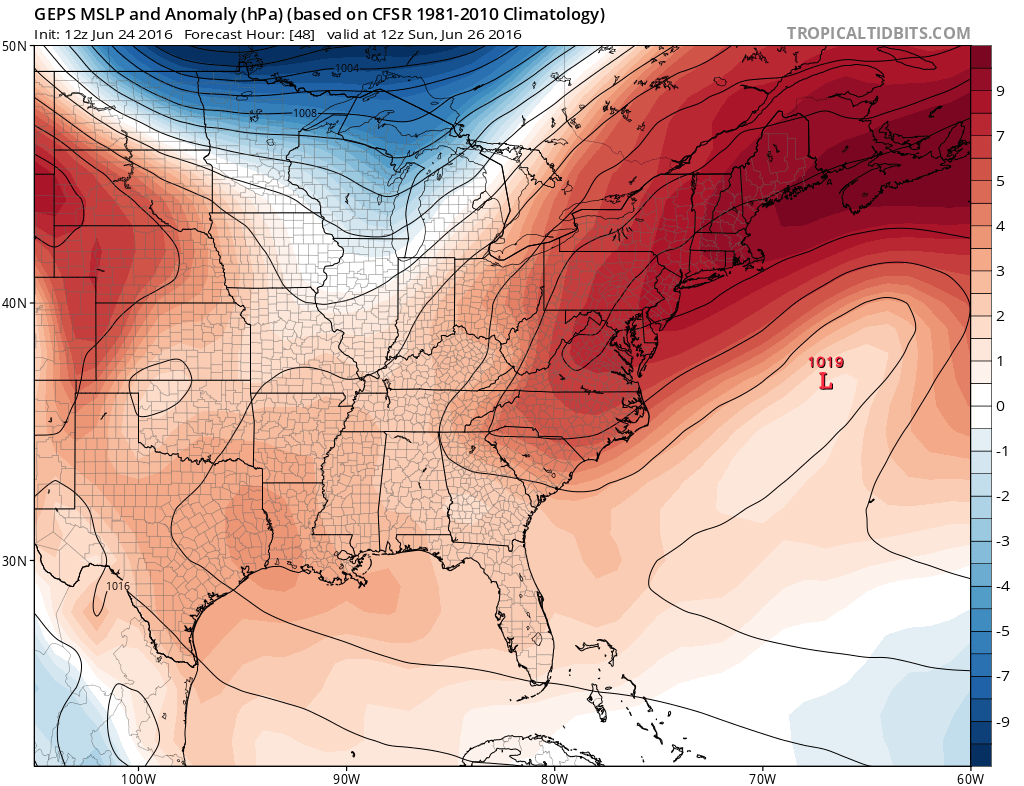 Once again, the red areas have pressures above normal. The reddest colors are right over our area, indicating HIGH pressure practically overhead. That means not much wind, lots of sunshine, and low humidity. So this weekend is a "slam dunk" (in honor of the Sixers new, future star).
Local
Breaking news and the stories that matter to your neighborhood.
THE FORECAST (THIS WEEKEND)
PHIL. AREA BEACHES
SATURDAY 86 76 (Ocean 65 degrees)
SUNDAY 87 76
Onshore breezes each day
BUT NEXT WEEKEND IS A DIFFERENT STORY
It may not turn out to be bad, but next weekend is not likely to be a repeat of this one. We're talking about days 8, 9, and 10 of our 10-Day Forecast, so it's still pretty far out. But there are some general clues emerging.
Any longer-range forecast has to start with a look at the upper levels of the atmosphere. Computer models do a much better job with them than any kind of surface forecast. Sometimes, the models show a high level of confidence in a certain type of overall pattern. That pattern doesn't look very much like the one for this weekend.
Here is an upper-air map, similar to the one at the beginning of this blog. See if you notice the clear differences: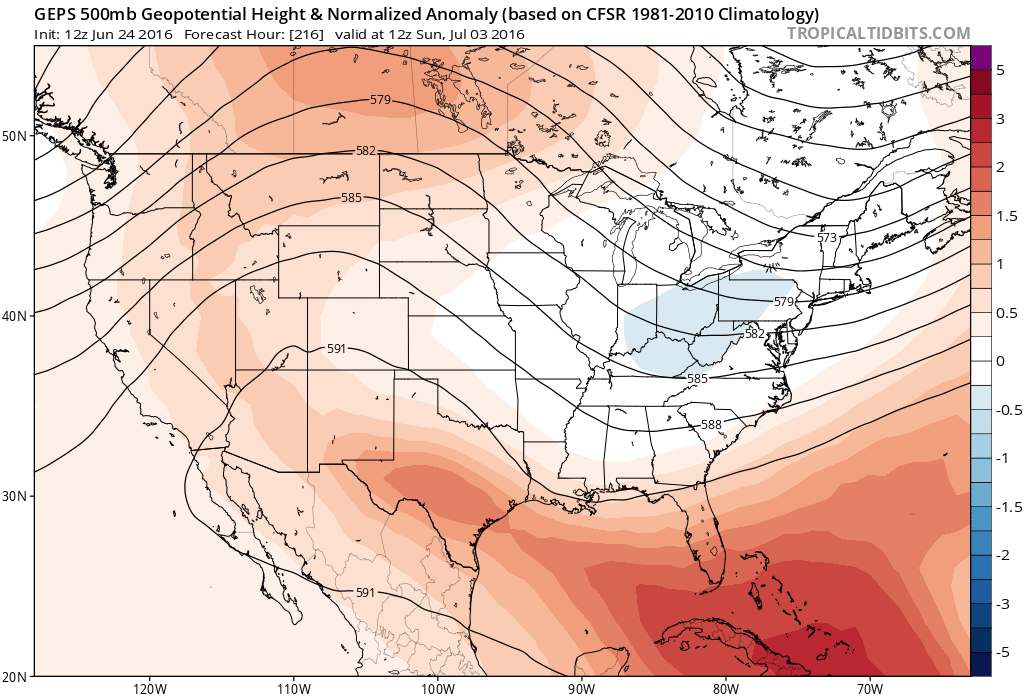 This is the same computer model, predicting pressures at "500mb" (about 18,000 feet up), which is the standard level meteorologists use for this type of forecasting. Instead of that HIGH pressure ridge in the Eastern U.S., it is now centered over the Rockies. Lower pressures are in the East.
This is an "ensemble" forecast map, meaning it's the average of many separate runs of the same model. It tends to smooth things out, especially farther out it time. But for a forecast 9 days out, it's a pretty obvious solution. Other computer model "ensembles", including the world's leading European model agree on this basic pattern.
WHAT THE PATTERN SHOWS
It's obviously too far out in time for a clear-cut, detailed forecast for 4th of July weekend. But…….
1. It will not be a "super-hot" weekend. Highs in the 90s are unlikely
2. It will not be a "super-sunny" weekend. At least one of the days (Saturday, Sunday, Monday) should have more clouds than sun
3. There should be at least some rain during that period.
4. It's unlikely to be a cool, "washout" weekend with a persistent east wind
5. Any tropical system that develops in the Atlantic during the week would NOT be able to come up the East Coast.
It's too early to get confidently more specific. That will come as we get closer to next weekend.