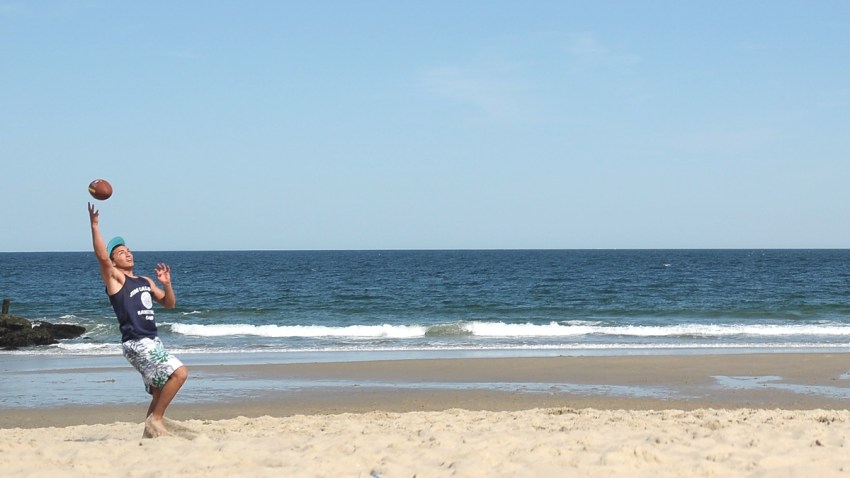 RECORD SET LAST WEEK
Since the ocean warms more slowly than the land, the highest water temperatures occur, on average, in late August. Last Wednesday, the Atlantic City ocean temperature reached 83.3 degrees for a short time -- a record. The man with the data is Jim Eberwine, a meteorologist formerly with the National Weather Service. He's kept detailed air and water temperatures for the Jersey Shore for decades.
Here is Jim's chart for water temperatures in various parts of New Jersey and Delaware/NJ: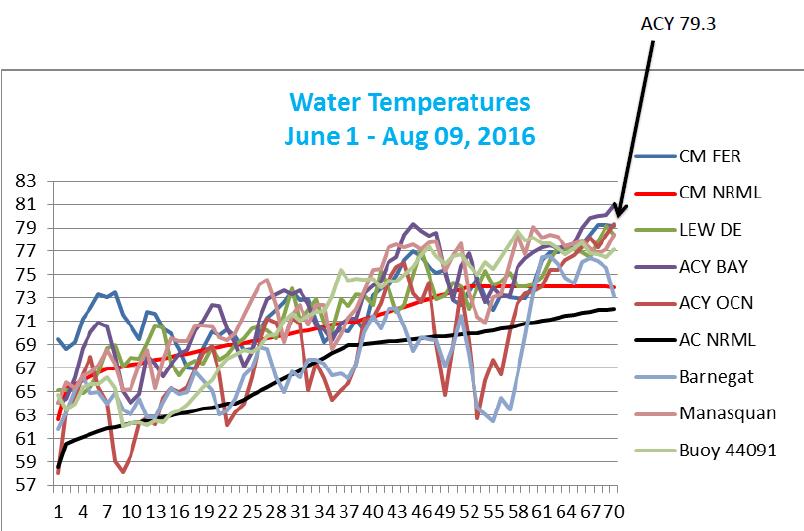 AND THEN THE DROP…
Local
Breaking news and the stories that matter to your neighborhood.
Last Wednesday was the first day in our most extreme heat wave of the year. By the weekend, air temperatures reached well into the 90s, and the humidity jumped to its' highest level of the summer so far. Yet the ocean temperature plunged. It fell from that 83.3 Wednesday to 64 Sunday. I warned viewers about the coming drop Wednesday. So, why did it happen, and how did I know that it would drop so much?
It's called "upwelling", and it happens occasionally in summer under certain conditions. At the Jersey Shore, it involves a persistent wind from the Southwest. While that wind direction heats up inland areas, it is parallel to the shore. That causes the warm surface water to get pushed out to sea. And to replace it, colder water from below moves up to the surface. Here's a graphic and explanation from NOAA.

I've seen ocean temperatures drop into the 50s in the middle of summer on some of the hottest afternoons on land. It happens every year, and there's nothing unusual about it.
WILL THE WATER GET WARM AGAIN?
In a word: yes. A persistent wind from the East or Southeast will allow some of that warmer water to return. But it may not get back to the record 83.3 degrees, or maybe not even 80. That's a temperature uncommon for the Jersey Shore, but a bit more common for the Delaware beaches.
Glenn "Hurricane" Schwartz
Chief Meteorologist, NBC10 Philadelphia