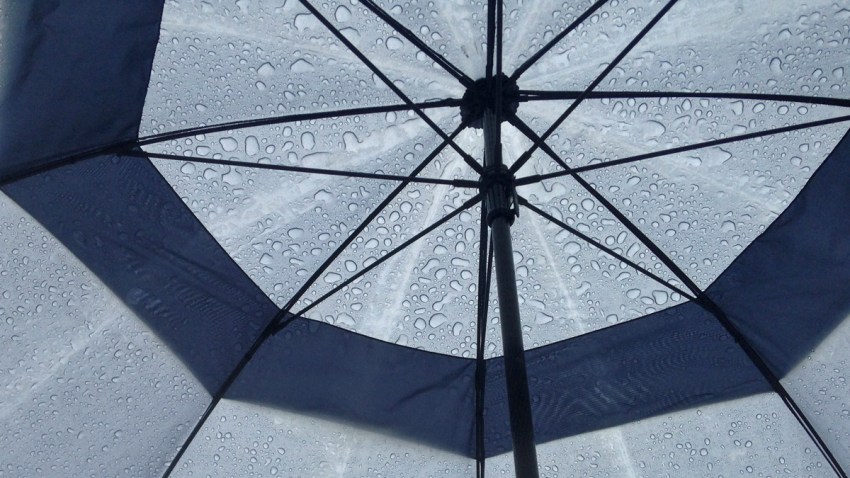 UPDATE: The NBC10 Weather Team issued a First Alert for the Jersey Shore and Delaware after heavy rain overnight Wednesday into Thursday.
First Alert for Heavy Rain
Let's start with the final product. Here's the latest rainfall total predicted by the National Weather Service, based on averaging several different computer models:



While this map will obviously not end up being perfect, it does reflect our current thinking. Overall, the heaviest rain with this whole system should be well west of our area-in parts of Maryland and Northern Virginia. The rain totals in our area should be highest in all of Delaware and Chester and Berks counties in Pennsylvania. That is why we've issued a FIRST ALERT for those areas. The FIRST ALERT may have to be expanded eastward later.

That's a LOT of rain. But most of our area has been very dry lately. The rivers and creeks are unusually low for this time of year. And this "event" is going to last for multiple days, and is not expected to be concentrated over just a few hours. That would be much more of a flash flood threat.

Other Areas to Watch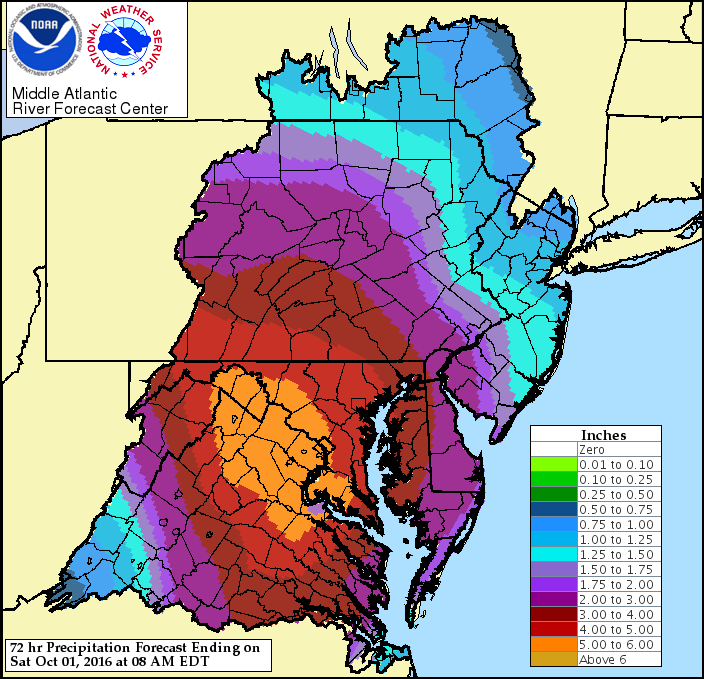 Even though our weather has been quite dry overall, some areas have been wetter than others. A certain amount of rain over a 6 hour period could cause flash flooding. Here's the map that shows the most vulnerable areas:



So, parts of Chester and upper Montgomery counties in Pennsylvania, and parts of Kent and Sussex Counties in Delaware could flood with about 3 inches of rain in a six-hour period (in some spots, only 2 inches could cause flooding). Since some thunderstorms are going to be hitting during this event, it is possible that one of those vulnerable spots could get a heavy burst of rain.

A Rough Morning Rush Thursday?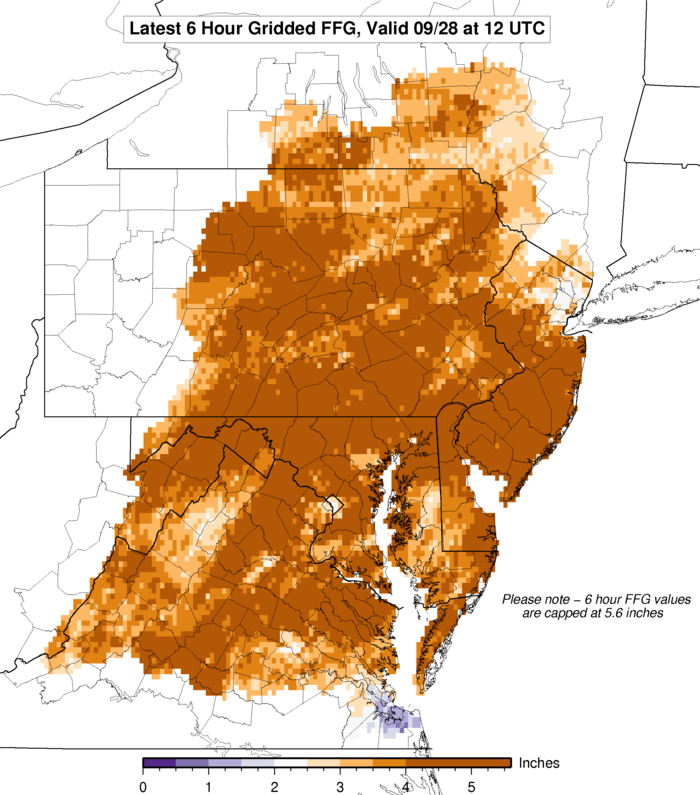 Some computer models are suggesting the heaviest burst of rain occurs during the Thursday a.m. rush. Look at the map from the Canadian model, valid 11 a.m. Thursday. The yellow and orange colors show the heaviest rain in the period 8 to 11 a.m.



The Setup

The above map shows LOW pressure to our west and a giant area of HIGH pressure just north of Maine. That combination means a persistent and rather strong wind off the ocean. This will keep feeding in Atlantic moisture, and also keeping temperatures down. It'll be hard to get out of the 60s for days.

At upper levels of the atmosphere, the picture looks extreme:



There is an unusually intense upper-air LOW centered in Kentucky. The blue colors show just how extreme it is (WAAAY below normal pressures). But take a look in Canada. Those reddish colors indicate pressures WAAAY above normal. This type of combination of extreme reds and blues have been found ahead of dangerous weather setups.

Once again, as of now, it looks like that most dangerous weather will occur west of our area, but it will need to be watched closely.

Tropical Storm Matthew Forms

September is the historical peak of hurricane season, and now the latest storm has developed-Matthew. It's a pretty large storm, and was quickly evaluated as a storm with winds of 60 mph. It's moving quickly westward, but is expected to take turn to the north late in the weekend.

[[395147951, C, 448, 358]]

Matthew is expected to become a hurricane by the weekend, and many computer models take it to major hurricane status (111-plus mph – Category 3 and above).