NBC10 viewers are sharing a range of emotions about our exclusive television presentation, Generation Addicted, an investigation into the tragic world of heroin and opioid addiction in Philadelphia and beyond.
The program aired for the first time Monday at 7 p.m. and included heart-wrenching stories about people struggling with the disease of addiction. The show also featured parents who lost children to the epidemic and law enforcement agents scrambling to implement new strategies to save lives.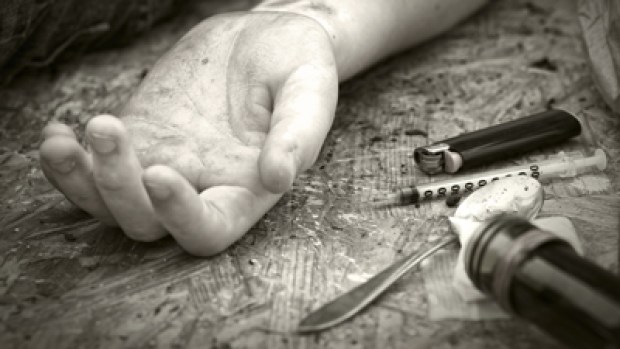 Read, watch and experience more stories around our special presentation GENERATION ADDICTED.
Local
Breaking news and the stories that matter to your neighborhood.
We asked viewers to share their thoughts using the hashtag #AddictionIs on their social networks.
"Giving me a new perspective," Ashley Beth tweeted immediately after the special finished airing. "So glad you're raising awareness."
Joshua Maher wrote: "Thank you @NBCPhiladelphia. I overcame heroin addiction and love the life I live today. Sobriety is amazing. #sober"
"This NBC #AddictionIs is a huge wake up call - this is all right in our own backyards," Sarah Muchowski shared.
The project's goal is to educate the public about the growing pervasiveness of heroin and opioid addiction, highlight new programs being put in place to fight it and fight entrenched stigma surrounding the medically classified affliction.
Alex Crispino highlighted parallels the special touched on, that no one is immune from falling victim to the disease.
"This #AddictionIs documentary is beyond fascinating. It's like cancer, doesn't discriminate," she wrote.
Leading up to, during and after Generation Addicted premiered, a number of people shared personal stories about how addiction affected their families.
Viewer Dolores Stahl shared this on the NBC10 Facebook page:
"I just finished watching this program. Besides my daughter.... My nephew is addicted also.... It has torn our family apart .... The things they do to get money to get high, is unimaginable ... It's easier for my daughter to stay addicted. The reason.... The majority of programs just Don't Work!!!! They are all short term fixes. This disease is a LIFE LONG FIGHT!!! There has to be something better!!! Thank You NBC 10 for putting a face to this horrible disease. I sincerely hope that your program has opened people's eyes."
We received a number of comments from parents highlighting how they planned to watch the program with their kids.
"My son and I watched together, our conversation went so in depth .....thank you," Facebook user La Senora Harp wrote.
Several viewers shared how they wished the program was longer than 30 minutes. Recognizing a need to expand storytelling of this complex and personal topic, the NBC10 Digital Team created an in-depth online experience on NBC10.com.
There, viewers will find additional written, video and illustrated stories. NBC10 will continue to report on the topic for the coming weeks and months, releasing new content over that time.
EXPLORE: NBC10's Generation Addicted expanded experience online.