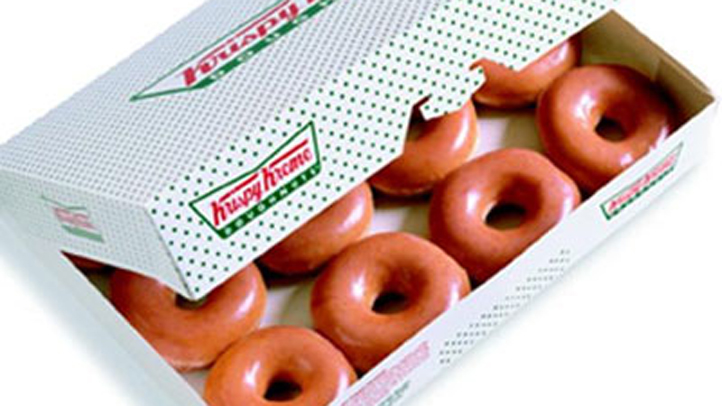 The maker of the glazed doughnut so light and fluffy you could eat five without realizing is finally opening its doors in Center City Wednesday morning, giving out free doughnuts for a year to its first eager customers.

The opening of the only Krispy Kreme store in Center City Philadelphia is 6 a.m. Wednesday, but Krispy Kreme fans will be lining up in front of 41 South 16th Street long before to get the door prizes.

The first customer through the door will get one dozen original glazed doughnuts every week for an entire year – for free.

The following 11 customers will receive one dozen original glazed doughnuts every month for a year.

After that, the next 20 customers will get 20 free medium coffees to be used once per visit. The first 100 customers through the door will get an official Krispy Kreme T-shirt.

Can't get up that early? From 2 p.m. to 4:30 p.m. Wednesday, customers will receive one free original glazed doughnut.

The ribbon-cutting ceremony, featuring Mayor Michael Nutter, will be at 8:30 a.m. Wednesday. Krispy Kreme will be donating $2,500 to Kisses for Kyle, a foundation that helps children with cancer and their families.