UNSEASONABLY COLD NIGHT
The average (or "normal") low for May 16th is 54 degrees in Philadelphia. In Allentown, it's 48. In Mt. Pocono, it's 45. It's going to be WAAAAY colder than that Monday morning. It'll be so cold that there are actually Frost and Freeze Warnings in parts of our area.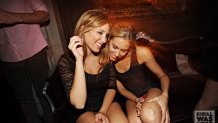 The area in purple is under a Freeze Warning, meaning the official temperature at instrument level (4 ft.) is expected to be 32 degrees or lower. That includes Carbon and Monroe counties, in the Poconos.

The area in light blue is under a Frost Advisory, and it includes Berks, Lehigh, and Northampton counties in our area. That means that as the wind diminishes Sunday night, temperatures at the instrument level might be above 32 degrees, but at ground level, they could drop to 32 degrees or lower. "Unprotected sensitive plants may be damaged or killed." It's important to protect or bring plants indoors. (By the way, the record low for Allentown for Monday is 37 degrees in 1939, and we'll be close).

These advisories are in effect until 8 a.m. Monday, when temperatures will start climbing as the sun comes out. According to the advisories: "sensitive plants could be damaged if not protected or brought inside". So in those areas, some precautions are advised.

THE CHILL WON'T LAST, THOUGH
This is just a one night thing. It won't be nearly as cold for the rest of the week, and would be highly unlikely to occur even later in the month. But unless we see a big warm-up later in the month, this should break our string of 13 straight months with above normal temperatures.

But it doesn't say anything about how hot the summer will be. That forecast will come later.