Temperatures fell dramatically Saturday morning, falling from 62 degrees before dawn to the freezing point within six hours.
Heavy rain and isolated thunderstorms that soaked the region Friday ended early Saturday, and with the rain went the unusually temperature conditions. Eagles fans either tailgating or sitting in the stands at Lincoln Financial Field took the brunt of the frigid shift, thought they don't seem to mind.
At 4 a.m., the temperature in Philadelphia was 62 degrees. By 10 a.m., it was 32 degrees, according to the National Weather Service's readings at Philadelphia International Airport.
The rain combined with melting snow and the frozen ground produced localized flooding as storm runoff overwhelms drains and smaller streams. Ice jams may occur on some of the rivers.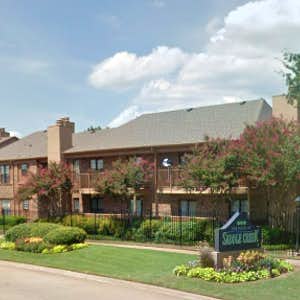 Here's the timeline:
It was 65 degrees at 2 a.m. Saturday in Philadelphia.
By the time tailgating at Lincoln Financial Field for the Eagles first home playoff game in four years began at 9:30 a.m. Saturday, temperatures dropped into the 30s.
At prime tailgating time, around 2:30 p.m., it'll feel like the teens.

Wind gusts as high as 40 mph are making it feel below freezing. Anyone spending a long time outside on Saturday will want to pack extra layers so they can cover up as the temperatures drop.
Local
Breaking news and the stories that matter to your neighborhood.
In the Lehigh Valley or Berks County, areas of freezing rain and ice may develop quickly Saturday morning. The National Weather Service issued a Winter Weather Advisory for those neighborhoods.
We'll be updating the forecast as the storm nears, so check back for updates. Also, you can track the storm in real-time using live radar as it moves through your neighborhood and get our latest forecast anytime in the free NBC10 app. Tap here to download it now.