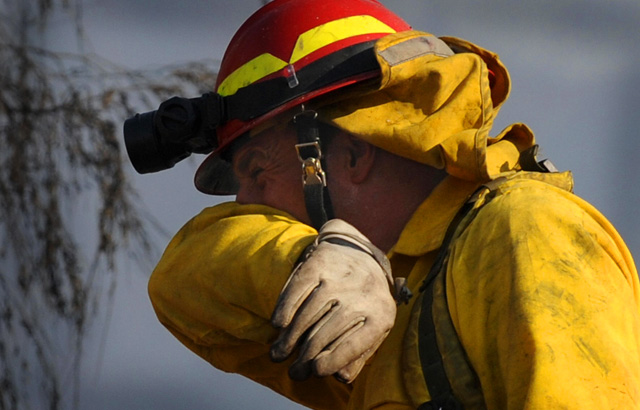 COATESVILLE, Pa. -- Four more deliberately set fires were reported early Saturday in a southeastern Pennsylvania area plagued by arsons, but authorities are not yet willing to say they are connected to the previous blazes.
Authorities say all of the fires have been ruled arsons, and all were near Coatesville, which has been hit with more than 30 suspicious fires over the past year. Seventeen of those blazes have occurred since Jan. 1, nearly all started on porches.
Two of Saturday's blazes were set on porches of homes on the same street in Valley Township shortly after 12:30 a.m. The third was started at a home in nearby Sadsbury Township at 3 a.m., and a fourth on the porch of a home in Modena was reported to investigators around 7 a.m.
Local
Breaking news and the stories that matter to your neighborhood.
"These fires share a commonality with the fires already under investigation, but at this point we will not say that they are directly linked to the arsonist or arsonists in Coatesville," said John Hageman, spokesman for the federal Bureau of Alcohol, Tobacco, Firearms and Explosives.
One of the homes sustained "significant damage," while damage from the other fires was contained to the porch area or adjacent siding, Hageman said. There were no injuries.
Since the latest fires were outside the city limits, investigators will be looking at past fires in the surrounding communities that may have been previously considered isolated incidents, Hageman said.
On Jan. 24, the most destructive blaze ripped through a block of row houses in Coatesville, heavily damaging 15 homes, displacing dozens of people and prompting local officials to declare a state of emergency in the area about 35 miles west of Philadelphia.
---
Also on NBCPhiladelphia.com:
Suit: Child Choked on Used Condom
Fire Truck Strikes Pole, Kills 3-Year-Old
Copyright AP - Associated Press