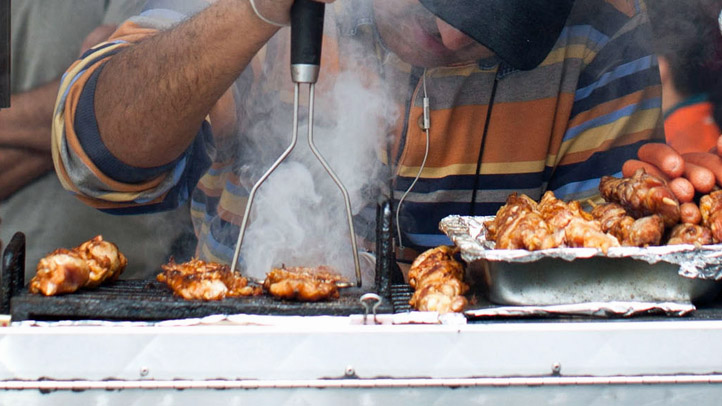 A Pennsylvania town is weighing whether to lift a longstanding ban on food carts as an "Unlawful" falafel cart tries to go legit.
Carlisle's borough code prohibits mobile food carts and trucks, except during parades and special events. Now, business owners are split over a push to open the door to legal street vendors.
Jason Turner sells falafels from a bicycle cart. His business, called Unlawful Falafel, skirts the law by selling on private property. He says it's often hard to find a spot.
Local
Breaking news and the stories that matter to your neighborhood.
Last year, Councilman Tim Scott says the borough turned down at least 10 different requests to sell food from a mobile unit. He says the food truck business has changed with the introduction of high tech cooking and sanitary equipment.
A round table discussion of the issue is scheduled for July 31.
Carlisle is located about 19 miles west of Harrisburg.
Copyright AP - Associated Press