The Friday morning commute was marked by more soaking rain, which isn't expected to go anywhere for yet another day.

On-and-off periods of rain will douse communities across the entire region, from South Jersey shore towns to Pennsylvania's western suburbs to Dover, Delaware.
The heaviest bands of rain are expected in the very southern parts of New Jersey, including Cape May, and in central Delaware. Local flooding potential is highest in those areas.
Low-lying and poor drainage flooding will be the most common type of flooding to develop," the NWS watch advisory said. "Flash flooding will also be possible if thunderstorms repeatedly move over the same locations, especially in urban areas where rainfall runoff is maximized and where small creeks and streams respond quickly."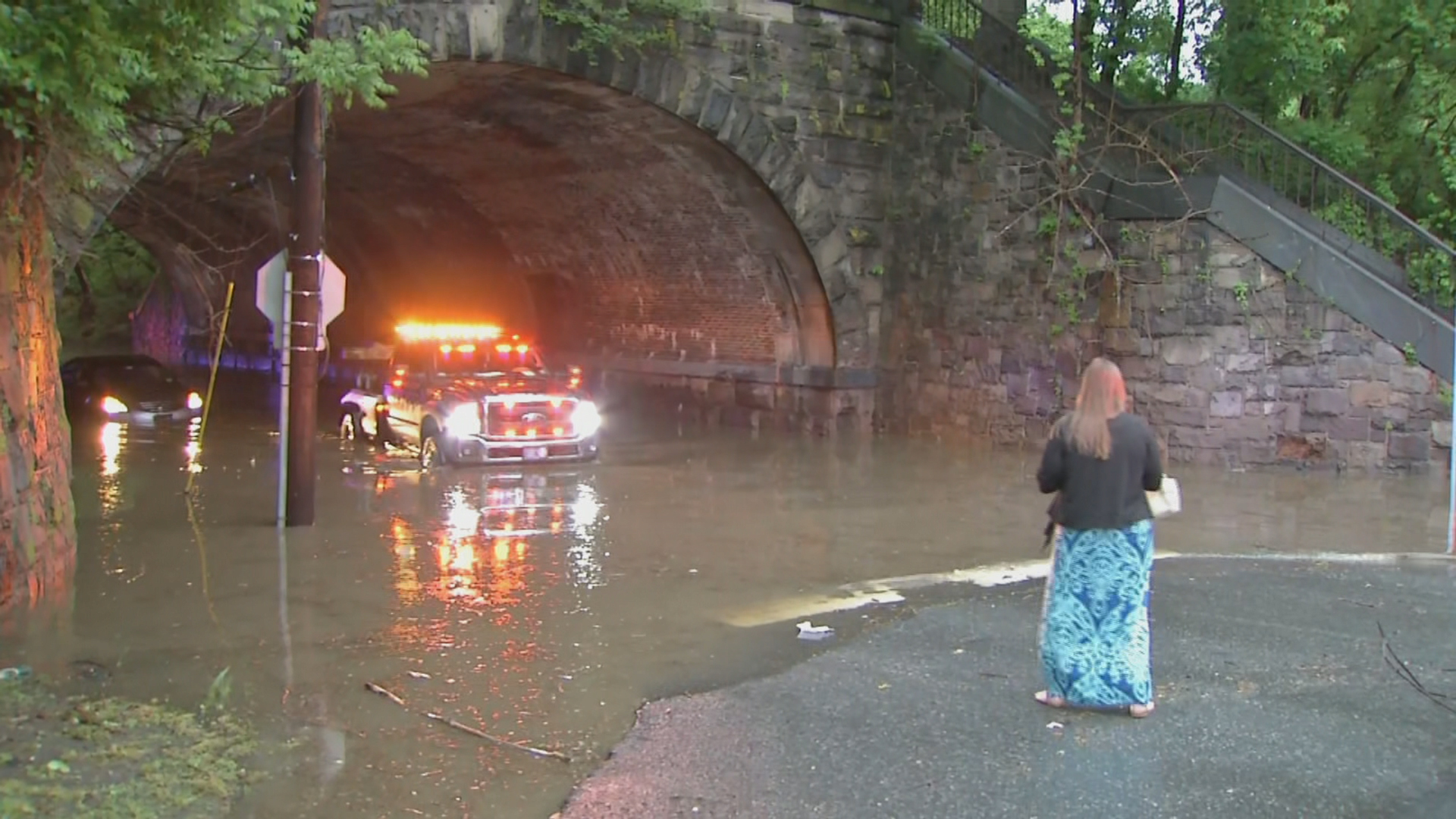 But her car ended up stuck in it anyway.
"I was driving my car and my tires got stuck. They were spinning in the rain," she said, recalling how she approached a flooded underpass. "I saw the flood. I wasn't trying to drive through it. My tires were spinning and spinning. My car's an automatic. It shut off and it just kind of floated in the middle."
Luckily, Gotshall made it out safely.
"The water was coming so I climbed out the window and walked through this lovely mess," she said.
It's a good reminder to "turn around, don't drown," if you come across flooded roads.