The NBC10 First Alert Weather Team is tracking two weak systems that will bring light snow for parts of our viewing area, overnight Sunday into Monday morning and overnight Monday into Tuesday morning. They will not be widespread events, but will be affecting different sections of the viewing area independently.
Though the prolonged split flow in the jet stream may be hinting at the merging of the northern and southern branch jets, we'll have to wait and see.
Model guidance continues to show a more southerly track with an area of a weak disturbance moving in from the southwest Sunday night. The snowfall guidance has been trending a bit more to the south, and lower in totals. This system really does not have a lot of moisture to work with.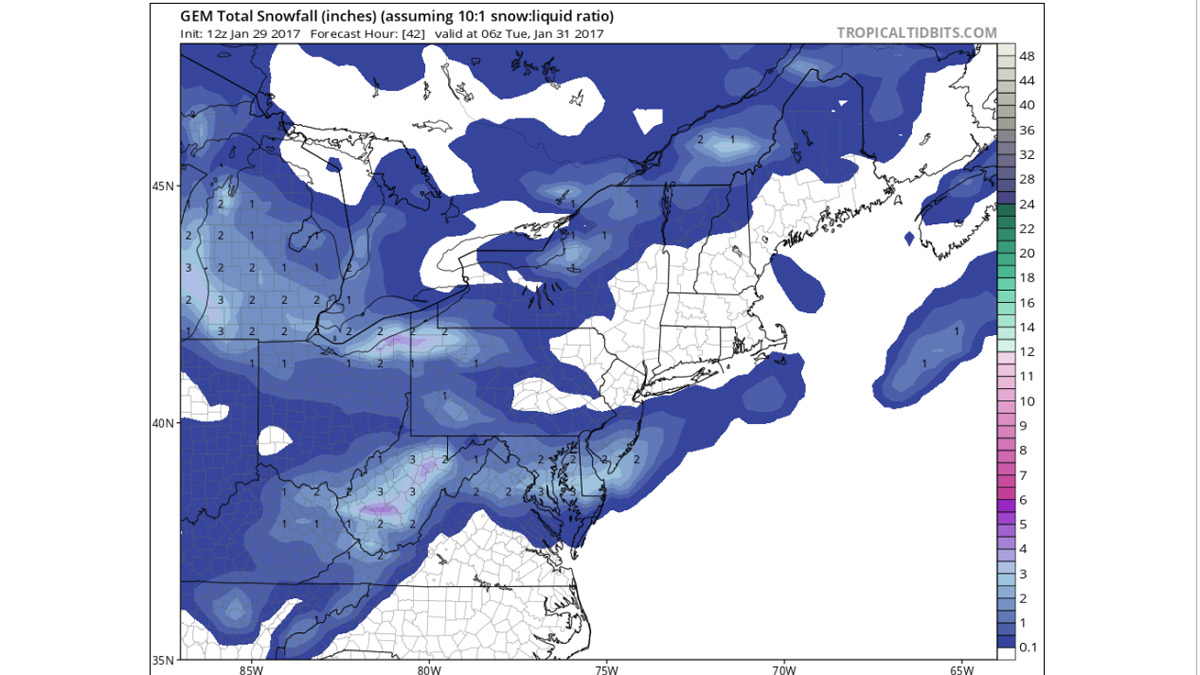 The greatest accumulations look to be across Kent, southern Cumberland and Atlantic counties, and across Cape May County, with a general inch to two inches of light snow and possibly three inches for untreated surfaces. The Philly Metro area will see a coating of snow, yet the timing is still the most important consideration because it could still affect the morning commute. Temps will trend slightly below seasonal average over the next couple of days, with periods of gusty winds accompanying the impulses of clippers that will sweep across the region.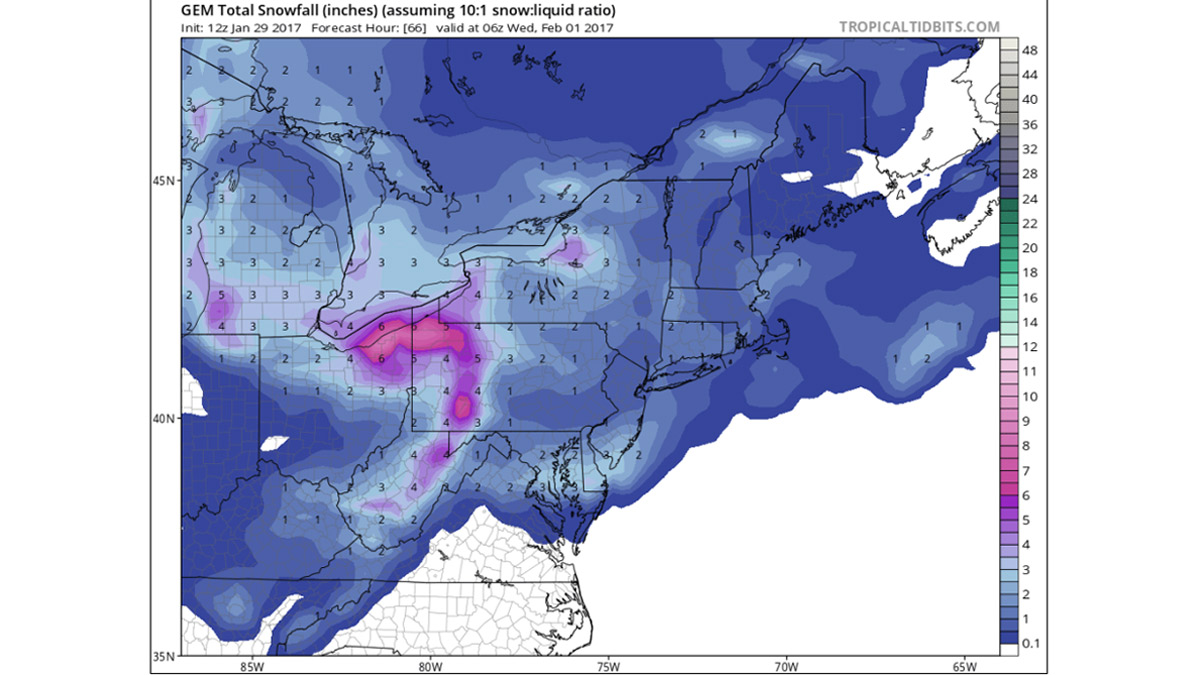 Precipitation (rain/mix/snow) moved into the southwest pocket of Kent County after 8 p.m. and will skirt the tip of Cape May County after 11 p.m.
The second system will pass to the north of the region late Monday into Tuesday and bring light snow, across the Lehigh Valley and into northern New Jersey, with even lighter amounts than Sunday night's system given the moisture-starved nature of the clipper.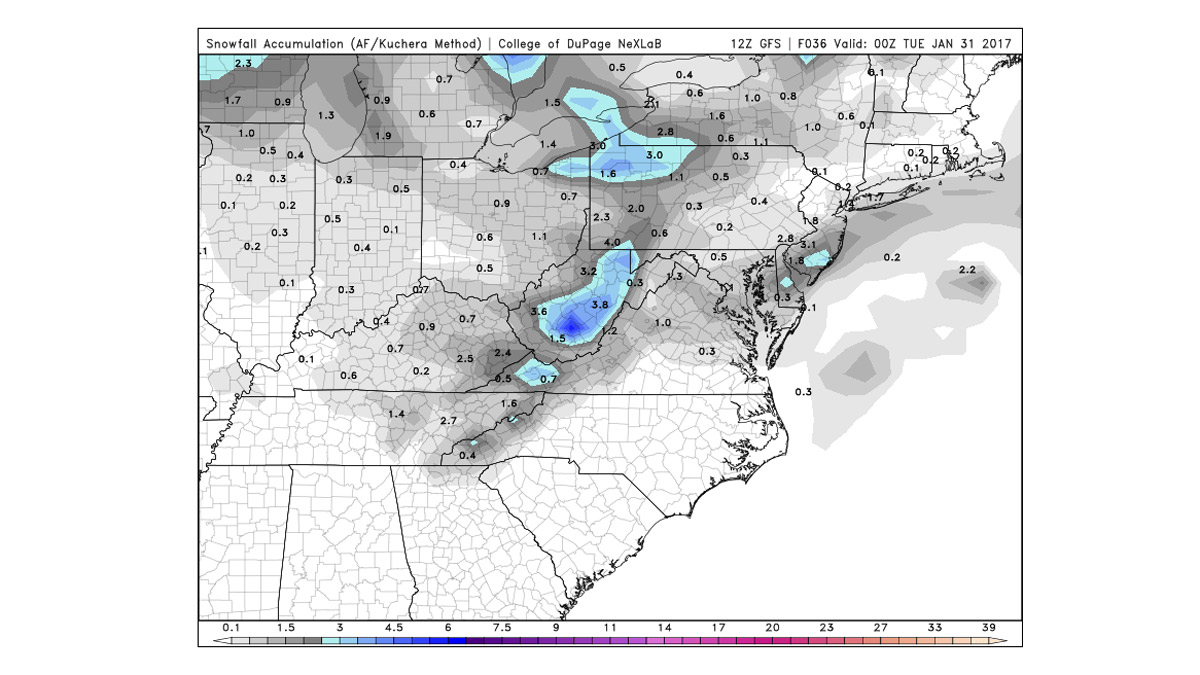 Modeling is less bullish than they were Saturday on the prospects for the upcoming late weekend/Monday storm, but we have several days to monitor and fine tune our forecast. One thing that will bring a silver to this weeks clouds will be the increase in daylight this week.
Local
Breaking news and the stories that matter to your neighborhood.
Sunset Sunday was 5:17 p.m. By the end of the week sunset will be at 5:24 p.m. and we're only 49 days away from Spring!
Stay with the NBC10 First Alert Weather team for the latest weather updates in your neighborhood!