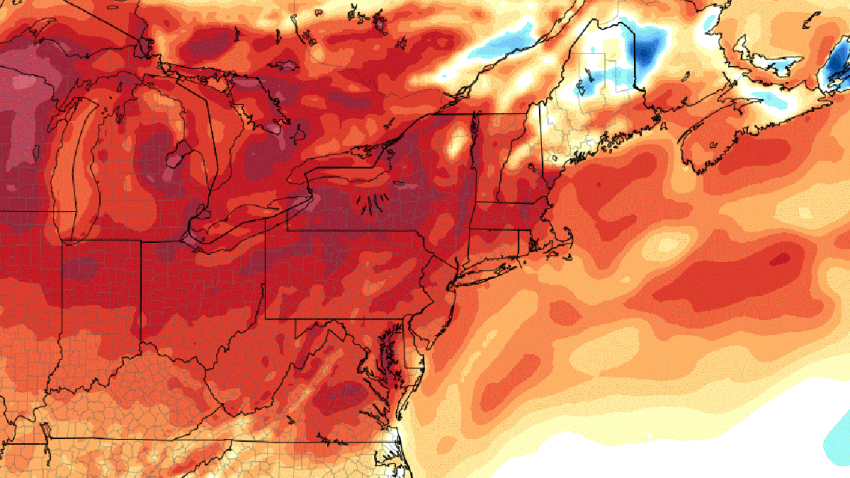 HERE WE GO AGAIN
We've already had four heat waves in Philadelphia this summer season (1 in May, 3 in July), combining for 25 days with 90+ degree temperatures. In short: a pretty hot summer. Now, another heat wave is about to start.
We're not the only place about to get some excessive heat. Here's the map of temperatures compared to normal for late Thursday and then late Saturday: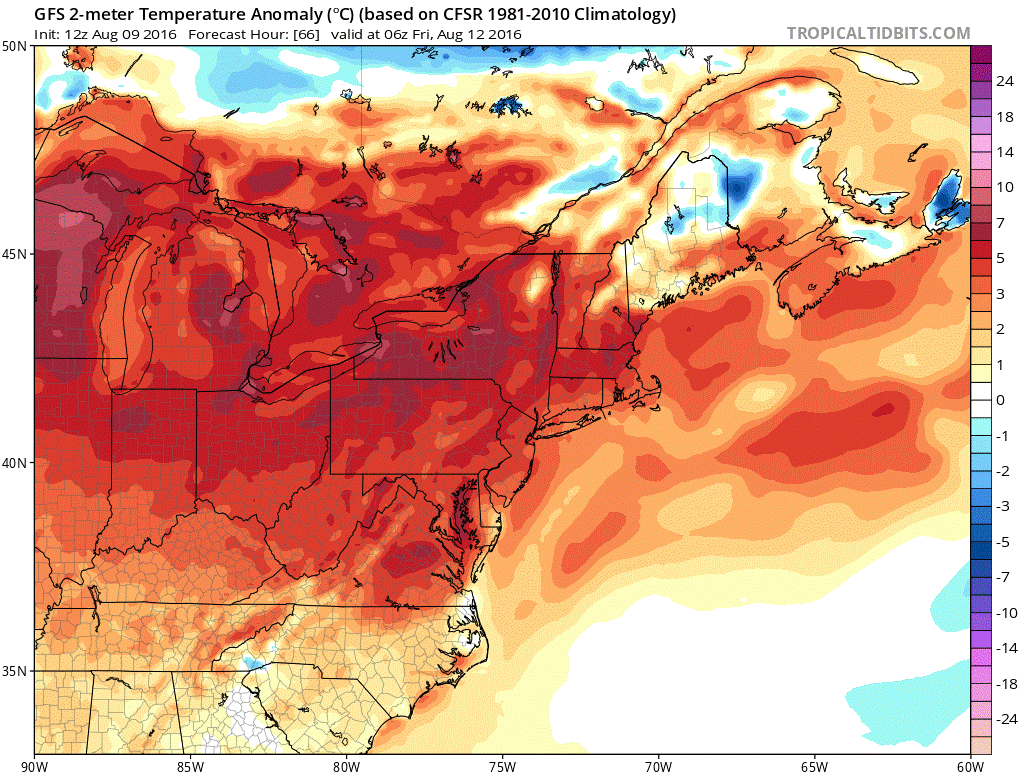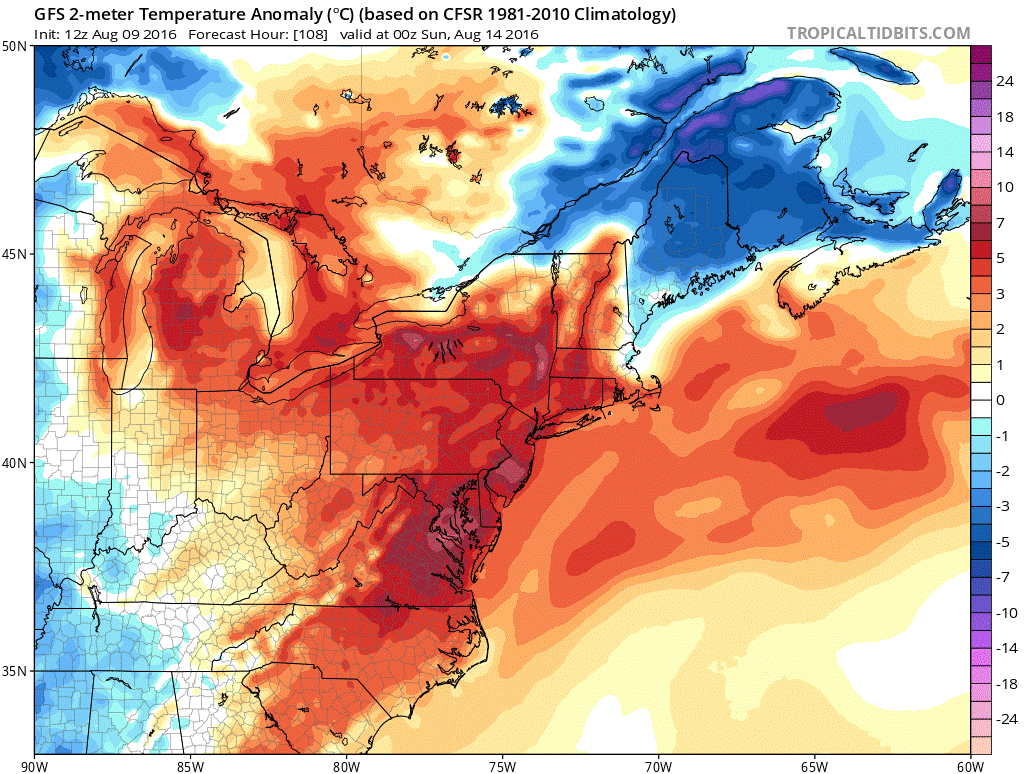 The darker the reddish color, the hotter it's going to be than "normal."
Here are our predictions for high temperature/highest heat index: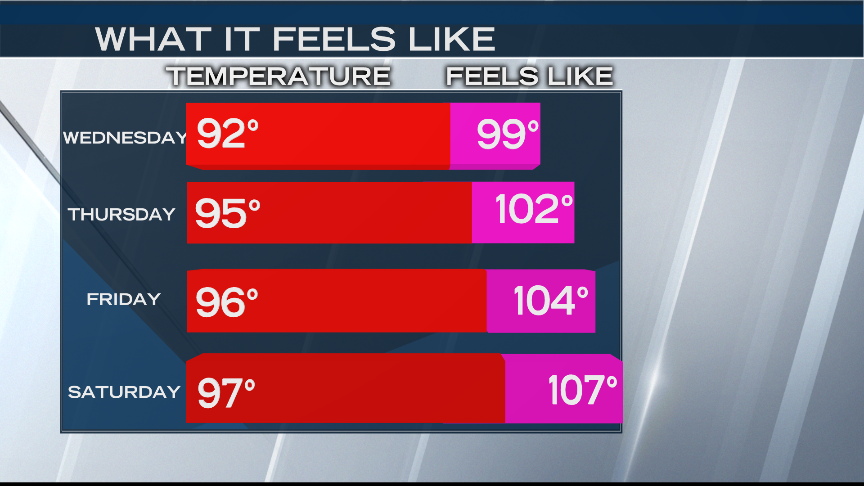 THUNDERSTORMS, TOO?
Moisture from the Gulf of Mexico, combined with Atlantic moisture will lead to a LOT of rain over parts of the Eastern half of the country. Unfortunately, the prime rain areas won't be moving a lot. So that adds up to some flood threats-especially near the Gulf Coast, and a zone from Southern Indiana to Northern PA.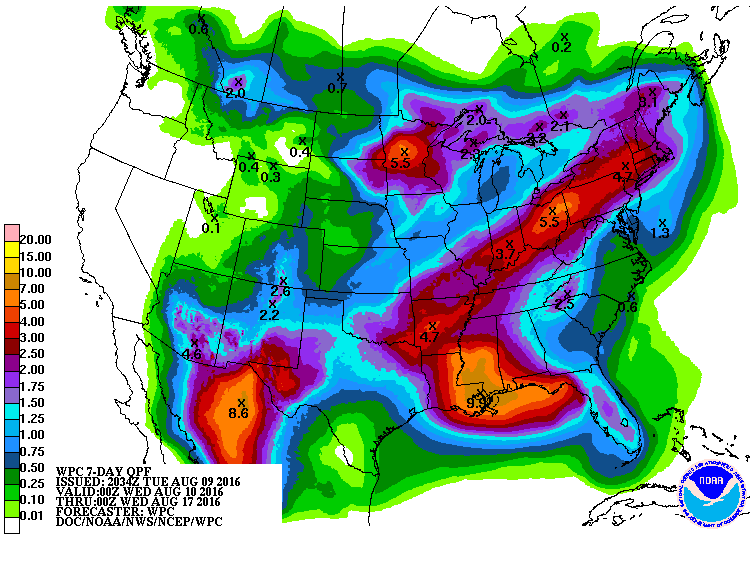 The way the pattern is setting up, there should be a lot more rain in the Lehigh Valley, Berks County, and the Poconos than in the Philadelphia area. And there should be even less south of Philadelphia, in southern Delaware and the Jersey Shore. In fact, when you combine the heat relief with ocean breezes PLUS more sunshine, the shore will be a great place to be during this heat wave. And, as an added bonus, the ocean temperature is near 80 degrees, which is about as warm as it gets around here. That's about 8 degrees warmer than the average ocean temperature in August.