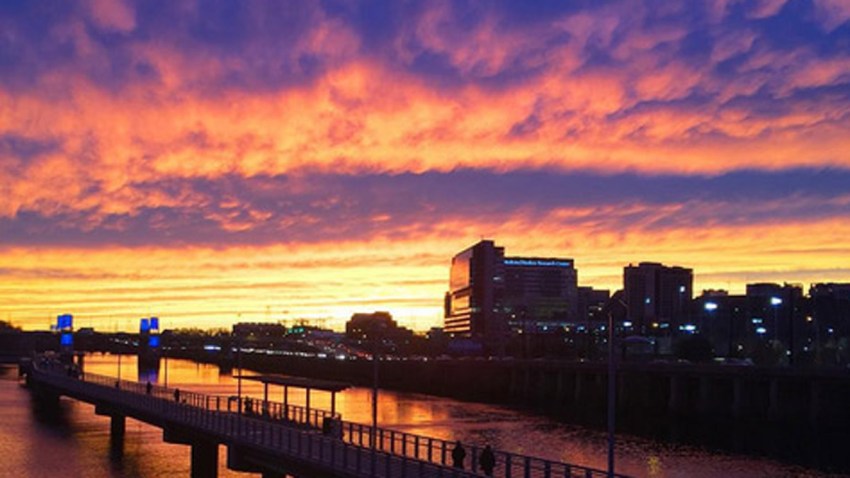 Sunday afternoon ended in spectacular fashion with a fiery, beautiful sunset over Philadelphia. Residents across the city took photos and videos of the sky, which resembled a visually stunning painting at times.
"It's been cold, dry and quiet," said NBC10 First Alert Weather meteorologist Brittney Shipp. "Sometimes when a stable air mass is over our area at sunset the skies can look more vibrant and red."
A double rainbow was also spotted over parts of South Jersey as the sun set, including Stone Harbor and Cape May.
Take a look at some of the best videos and pictures below: