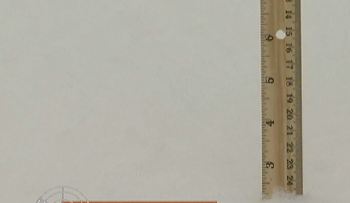 How much snow fell where you live?
The National Weather Service has been updating snow totals for several locations around our area after a disorganized storm left more than half a foot of snow in some western parts of the Philadelphia region and only a trace in others.
Here are totals (in inches) by county for each state as of 2 p.m. Wednesday:
Local
Breaking news and the stories that matter to your neighborhood.
NEW JERSEY:
Atlantic County
Atlantic City Airport - trace
Burlington County
Florence - 1.5
Mount Holly - 0.7
Mount Laurel - 1.9
Camden County
Winslow Township - 0.2
Cape May County
Wildwood Crest - 0.1
Cumberland County
Vineland - 1.7
Mercer County
Ewing - 1.8
Mercerville - 0.5
Ocean County
Brick Township - 0.5
Salem County
Pennsville Township - 1.5
PENNSYLVANIA:
Berks County
Bechtelsville - 5.5
Boyertown - 4.5
Hamburg - 2.4
Sinking Spring - 5.0
Bucks County
Bedminster - 2.0
Doylestown - 3.0
Furlong - 3.1
Perkasie - 3.8
Chester County
Atglen- 4.1
Chester Springs - 3.1
East Coventry Township - 2.5
East Nantmeal Township - 7.0
Eagle - 6.5
Elverson - 6.1
Exton - 5.0
Glenmoore - 5.1
Lionville - 6.1
Marshallton - 4.0
Nottingham - 4.0
Warwick - 4.8
West Caln Township - 7.4
West Chester - 4.7
Delaware County
Chadds Ford - 4.7
Media - 2.1
Upper Chichester Township - 1.5
Lehigh County
S Allentown - 2.4
Emmaus - 2.0
Lehigh Valley Int'l Airport - 2.4
Salisbury Township - 2.7
Montgomery County
Eagleville - 3.9
Gilbertsville - 6.5
Graterford - 4.5
Horsham - 2.1
Limerick - 4.2
Montgomeryville - 3.1
Royersford - 3.3
Upper Frederick Township - 3.2
Willow Grove - 3.0
Northampton County
Bushkill Twp. - 1.8
Hellertown - 2.0
Philadelphia County
Philly International Airport - 0.7
Poconos Area
Lake Harmony - 3.5
Mount Pocono - 1.1
DELAWARE:
Kent County
Felton - 0.5
New Castle County
Glasgow - 3.3
Greenville - 4.1
Hockessin - 3.3
Newark - up to 3.8
New Castle County Airport - 3.0
Port Penn - 1.2
Prices Corner - 1.2
Talleyville - 2.0
White Clay Creek - 4.2
Wilmington Manor - 2.5