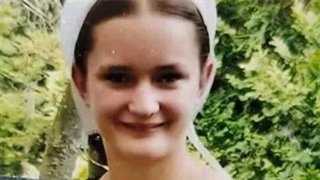 Police and the FBI are still running down leads in the search for Linda Stoltzfoos, a young Amish woman from Lancaster County who was last seen June 21 but did not arrive home from a church service.
Now, almost three weeks since she was reported missing, the FBI is offering a $10,000 reward for information that could help police locate her and possibly arrest and convict anyone responsible.
Stoltzfoos, 18, was last seen wearing a tan dress, white apron and black head covering, the East Lampeter Township police said. The church service was held at a farmstead home on Stumptown Road near Bird-in-Hand.
Investigators have asked anyone who may traveled on a few specific roads in the area to contact police. In another update this month, they pleaded with online commenters to stop spreading rumors about the case.
"Do not be responsible for redirecting our efforts away from where they need to be," police wrote July 1. "We should all unite to find Linda."
Anyone responding to the FBI wanted poster should call 1-800-CALL-FBI. The East Lampeter Township Police can be reached at 717-291-4676.