Somewhere in the middle of Montgomery County, the street lights disappear.
The roads go dark.
The farms increase.
One of my favorite places in my first six months covering the vast expanse of Montgomery County is Sumneytown. You could argue that Sumneytown is where the East Coast ends and middle America begins.
Another one of my favorite places is Elkins Park, firmly back in the suburbs of Philadelphia. The beautiful homes surrounding grand "old Philly money" estates grab your attention, but it's the leafy landscapes that are so enviable. The trees are as old as the wealth.
Montgomery County is a gigantic place. And I'm trying to cover it: from the Curtis Arboretum of Cheltenham, where they stew over the costs of sewers and public pool improvements; to Lower Frederick, where creek trails are too intrusive; to East Greenville, where a police force of nine can be too expensive.
There is no easy way to define Pennsylvania's third most populous county. There are semi-urban centers of Pottstown and Norristown and Conshohocken that add another dimension to Montco's diversity of cultures.
In September, I embarked on a daylong journey across the county. Starting on Cottman Avenue at the border with Philadelphia, I drove west along Township Line Road to Church Road, past Arcadia University and onto Skippack Pike. Soon, I was through Blue Bell and in a place called Wentzville. (There's actually a Wentz's United Church of Christ. It predates the quarterback.)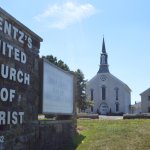 Soon, I crossed Skippack Creek and passed through Evansburg State Park. The borough called Schwenksville appeared ahead. This is dark roads country, I would later learn when I returned to these parts at night.
Local
Breaking news and the stories that matter to your neighborhood.
For the first time, I saw the word Perkiomen as I crossed the namesake creek. It's one of Montgomery County's most prominent geographical features and the Perkiomen Trail is a county treasure. I have since learned it is also becoming a touchstone in an emerging rural-suburban battle over the county's 257-mile trail system.
In Zieglerville, I turned right onto Route 29 and headed straight to the outer northwest boundary of the county, where an unofficial "four corners" exists with Berks, Bucks and Lehigh counties.
Gravel trucks full of pay passed by as I stopped a couple times along the road, once in front of a decrepit, shuttered bridge and another time in front of a barn that's picturesque, if not functional.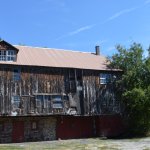 Eventually, I arrived in Red Hill, the first of three tiny boroughs that now fascinate me. How can life here be so different than only 30 or 40 miles away in Abington and Springfield and Upper Merion?
Main Street in these boroughs has a different feel than, say, Old York Road in Jenkintown. One is certainly not better than the other. It's a "whole is better than the sum of its parts" thing for Montgomery County.
For a North Jersey native like myself, it's a new experience to find such a diversity in cultures in one region. South Jersey is very much different from North Jersey, but they aren't 35-40 miles apart like Cheltenham and Pennsburg are.
Six months isn't a long time, but it's enough time for this writer and journalist to realize when he's got a good story to tell. That's the way I see Montgomery County, or Montco, as we so often call it in our headlines.
I'll be traveling soon to a town near you -- and occasionally Harrisburg, as I did when Lower Merion's school district sent its lawyers there in the middle of a tax fight -- to share the many stories Montgomery County has to offer.
In addition to stories on sewers and wealthy schools, affordable housing and amnesty towns, I'll be writing weekly columns for NBC10.com's Montgomery County News section. So this is my hello, as well as my request: Say hello back.
I'm always interested in a good story. Similar to what teachers used to tell us in class, there are no dumb stories. So tell me yours. I'm looking forward to gatherings at meeting halls and volunteer firehouses, and locales like Sumneytown Inn, King's Corner or Pauline's Deli.
Let's talk together, let's eat together, let's tell stories together. Montgomery County is full of great tales, and I'm willing to traverse the traffic of Township Line Road and navigate the dark curves of Route 29 to get them.
Brian X. McCrone's columns will appear each Thursday in NBC10.com's Montgomery County News section. In addition to the columns, McCrone and his colleagues at NBC10.com and NBC10 provide daily news and feature stories on Montco. Reach out to him at brian.mccrone@nbcuni.com or (610)668-5540. Follow him on Twitter and Facebook.