What to Know
Former Pennsylvania Attorney General Kathleen Kane reported to the Montgomery County Correctional Facility around 8 a.m. Thursday.
The brisk arrival came after Kane's failed attempt to delay her Thursday morning deadline to begin serving a sentence for perjury.
Kane will begin serving a 10- to 23-month term for perjury, obstruction and other counts.
Former Pennsylvania Attorney General Kathleen Kane was all smiles as she reported early Thursday to a suburban Philadelphia county jail to begin serving a sentence for leaking grand jury material and lying about it.
Kane showed up at the Montgomery County Correctional Facility just before 8 a.m. Thursday, one hour before a deadline to report, to begin a 10- to 23-month term for perjury, obstruction and other counts.
Kane appeared to smile before leaving the passenger side of a pickup truck and briskly walking into the prison.
The smiles continued behind bars as Kane grinned in her booking photo that was released by the prison on Thursday morning.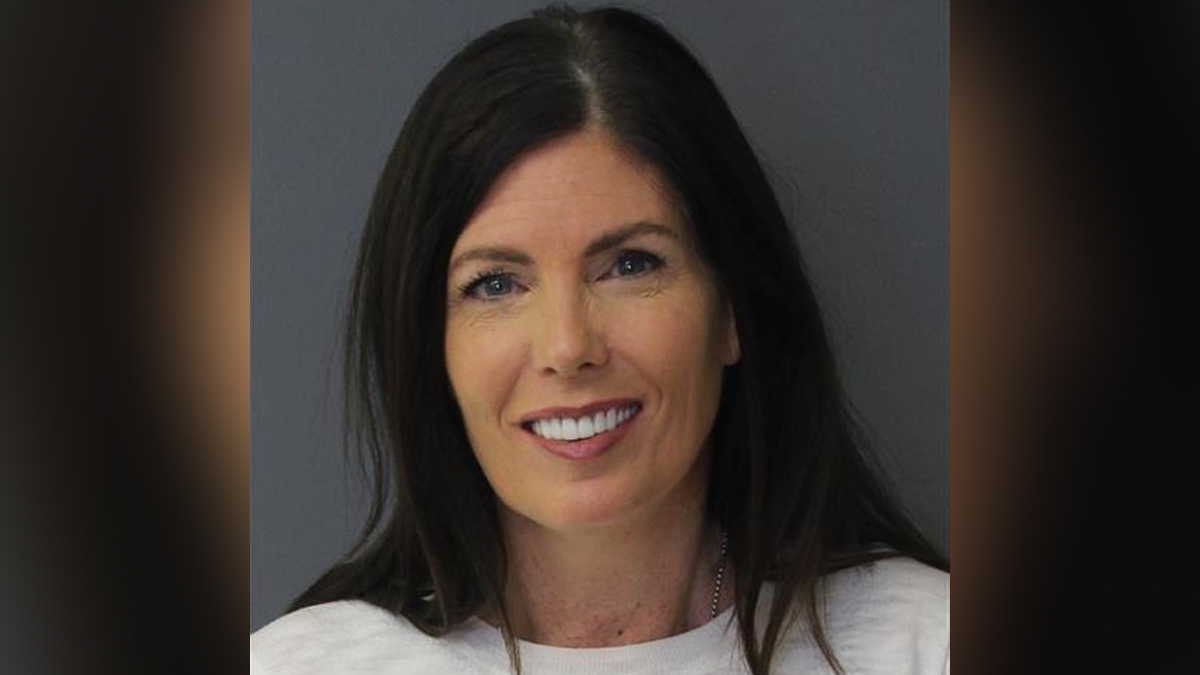 "I spoke to her this morning and I think she handled it with fortitude and dignity," said her defense attorney, William J. Brennan. "It's been a long, unpleasant process for Kathleen and many other people. She's now serving her sentence. Ten months goes by quickly, and she will come out, I predict, and lead a very productive, hopefully long life. This is not the end of Kathleen Kane."
Local
Breaking news and the stories that matter to your neighborhood.
The 52-year-old Scranton native had once been considered a rising political star in the state after becoming the first Democrat and first woman to be elected the state's top prosecutor.
Montgomery County District Attorney Kevin R. Steele, whose office prosecuted Kane, said Kane's incarceration "closes this unfortunate chapter for the people of Pennsylvania."
"As the jail door shuts her in, a strong message is being sent that no one is above the law. No one. Not even the chief law enforcement officer of the commonwealth," Steele said in a statement.
Montgomery County government spokesman John Corcoran said new inmates typically first undergo a full body scan and search, get their personal belongings secured, have a health screening and mental health evaluation and are issued prison clothing.
Corcoran said Kane will spend her first few days in a protective custody "hard cell," after which prison officials will review her classification.
"At that time, if she requests it, she'll be granted special protection as a former law enforcement official," Corcoran said. That would consist of being housed in a cell with as few other inmates as possible, and guards will "closely monitor her movements throughout the jail just to make sure there's no threat her," he said.
A county judge appointed a special prosecutor to investigate Kane after former prosecutors with the attorney general's office alerted him that secret grand jury material had been leaked to a newspaper.
She resigned following her 2016 conviction but was allowed to remain out on $75,000 bail pending appeals.
The state Supreme Court on Nov. 26 declined to take up her case, leading a county judge to revoke her bail.
Kane had argued before the lower-level Superior Court that she should have been allowed to use in her defense a pornographic email scandal within the attorney general's office and the wider judicial community and evidence concerning to the Jerry Sandusky child molestation case that her former office prosecuted before she was elected.
Kane had been critical of the Sandusky investigation while running for office in 2012, creating resentment among prosecutors in the case who told the judge about the grand jury leaks.
"This is war," Kane wrote in a 2014 email that was aired at trial.
Kane's other appeals arguments included that she was not allowed to prevent all Montgomery County judges from handling her case, and claims that evidence against her was illegally obtained and that she had been the victim of selective and vindictive prosecution.
Copyright AP - Associated Press