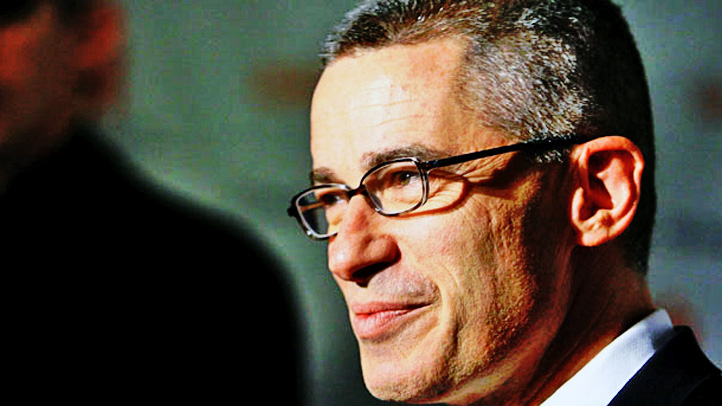 If you're wondering what former New Jersey Governor, Jim McGreevey, is up to seven years after coming out of the closet to become the first openly gay governor and resigning over an affair with a male staffer, his simple answer is this: "Having lunch at Hudson County Correctional Center."

McGreevey, 54, is the spiritual counselor to 40 female inmates who have been locked up for crimes ranging from manslaughter and gun possession to drug dealing. Almost all have addiction problems and pasts stained with sexual violence.

On Aug. 12, 2004, the Governor admitted to having an affair with a male staffer on national television, and he resigned just a few months later over scandals related to the affair.

The women McGreevey counsels (he affectionately refers to them as "my ladies") are enrolled in a pilot program aimed at reducing recidivism by addressing the problems that keep them coming back to jail: drug dependence, difficulty finding jobs, lack of decent housing, absence of psychological counseling.

"Prison ministry is something that spoke very deeply to me — allowing women and men to reclaim their lives, to go beyond our personal circumstances," says McGreevey, who was introduced to jailhouse mentoring after enrolling in an Episcopal seminary in 2007.

Following the 12-step treatment model made famous by Alcoholic Anonymous, he encourages the women to find and embrace a higher power.

David Kerr, founder and president of Integrity House, the nationally recognized substance abuse treatment provider that helps run the jail program, credits McGreevey with a lot of the program's early success.

"Jim started the spiritual groups with the ladies," he added. "They were so thrilled and so positive we started to look at how to help these women who are so motivated once they leave here."

"Every day is an incredible blessing," McGreevey says. "I learn so much more from these women than I can give them -- their honesty, courage and strength. It's a very different place than politics."

Some inmates say that his public humiliation and abrupt resignation help to earn him "street cred."

He still hopes to become an ordained priest one day, but that ambition has been delayed by the church because of his public resignation and bitter divorce.
Copyright AP - Associated Press