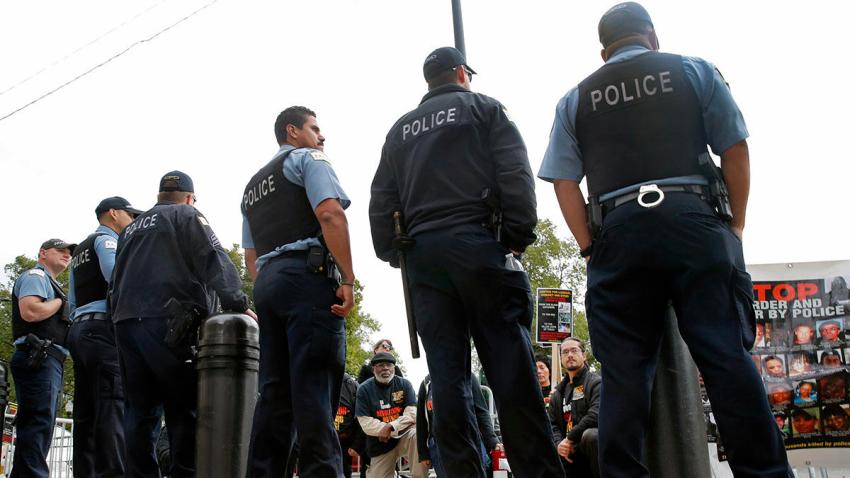 About a year after its brother died, a young red panda has died, leading a Montgomery County, Pennsylvania zoo to examine the remaining brother for any potential health concerns.
Shredder, a 2-year-old red panda at the Elmwood Park Zoo in Norristown, died after suddenly becoming ill Tuesday night, the zoo said in a news release.
Zoo staff noticed Shredder having trouble breathing a quickly took emergency measures finding an irregular heartbeat and fluid in his lungs, said the zoo. Shredder died within hours.
Local
Breaking news and the stories that matter to your neighborhood.
A necropsy uncovered that Shredder had an enlarged heart and other signs of heart disease that were previously unknown, said the zoo.
"Shredder showed no signs of illness and was even seen eating bamboo throughout the day," said zoo veterinarian Dr. Adam Denish. "Just as in people, animals' hearts can be abnormal without any clinical signs. Shredder's yearly exam revealed no signs of heart disease. Histopathology samples have been sent to a pathology service to confirm the zoo's findings."
Heart disease can be a common cause of death in red pandas, said Denish.
Shredder came to the zoo in 2014 along with brothers Clinger and Slash. Clinger died in Dec. 2015 from encephalitis caused by a brain parasite, said the zoo.
The zoo planned to give Slash – the surviving red panda brother – an echocardiogram to make sure his heart is healthy.
Red pandas are considered endangered by the World Wildlife Fund, with less than 10,000 of the bear-cats living in the wild in the eastern Himalayas in Asia. [[26343834, C]]