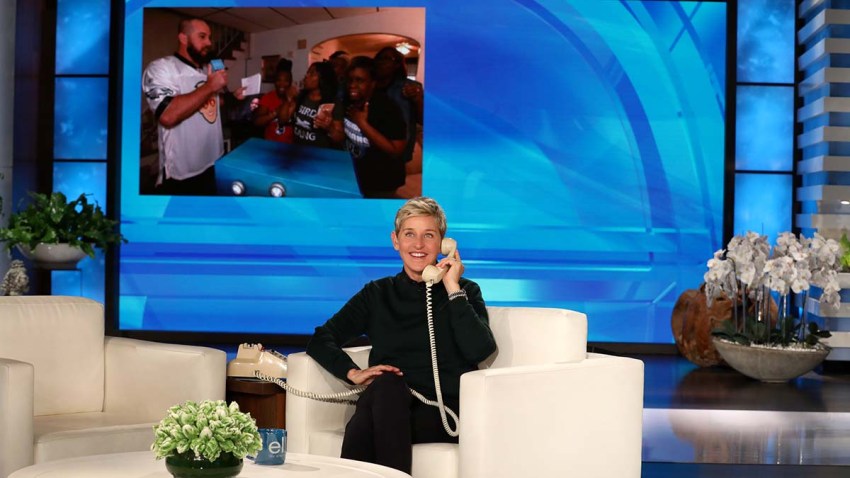 A Philadelphia woman was shocked when she received a call from Ellen Degeneres telling her there was a visitor at her door.
Eisha Smith opened the door to find former NFL player and magician Jon Dorenbos standing outside.
Degeneres sent Dorenbos to surprise Smith and five of her friends during a live taping of an episode of "The Ellen DeGeneres Show." It aired Wednesday.
She called the event one of her "favorite fan surprises of the season" in an Instagram post.
Smith, along with friends Tijuana Smith, Sharon Mackrey, Janeen Kittrell, Robin Proctor and Sheri Johnson, got the chance to win money during a special Philly-themed game of "Ca$h at Your Dorenbo$."
The women ended up winning a whopping $60,000, courtesy of Shutterfly, and tickets to see "The Ellen Degeneres Show."