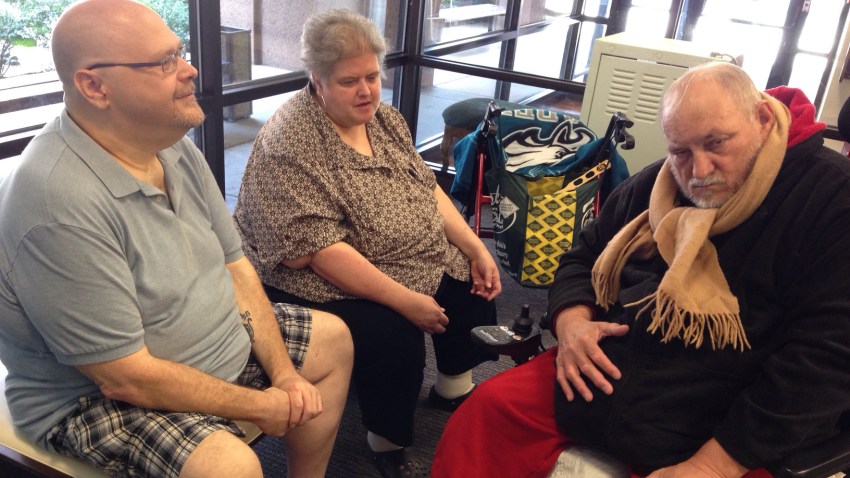 Even though he's a self-proclaimed "lapsed Catholic" atheist, Jimmi Shrode says he's pretty sure he knows how Pope Francis would feel if he knew how security measures in Philadelphia ahead of his visit were affecting disabled people.
And it's not warm and fuzzy.
"It's kind of sad. I think if the Pope knew about this, he wouldn't like it very much," Shrode, 52, said on Friday.
Local
Breaking news and the stories that matter to your neighborhood.
Shrode and his partner, who is wheelchair-bound, live at 23rd and Race streets, just south of the Parkway area that will serve as the epicenter for the weekend's papal festivities. Their building, the Riverside Presbyterian Apartments, is a special community for disabled and elderly people.
Shrode said that a line of dozens of porta-a-potties that appeared last weekend along 23rd Street south of the apartment building is making traveling a nightmare for disabled residents, including his partner.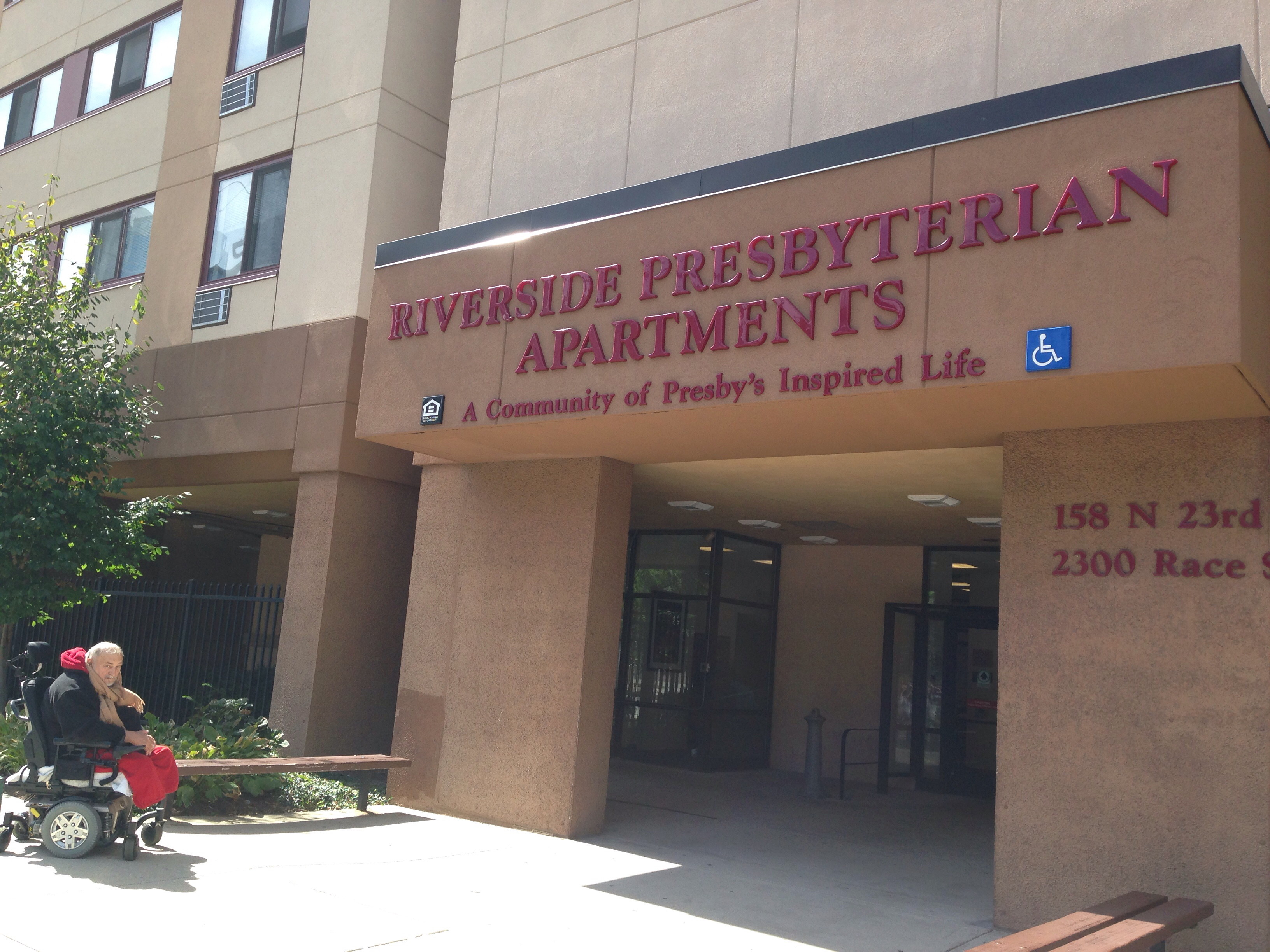 Nelson Pastoriza, 67, also lives in the Riverside Presbyterian Apartments. Pastoriza, who has no legs, said he's been forced to ride in the street on his motorized wheelchair because the port-a-potties on 23rd Street, coupled with narrowed, uneven and sloping sidewalks, have made it impossible to stay out of traffic.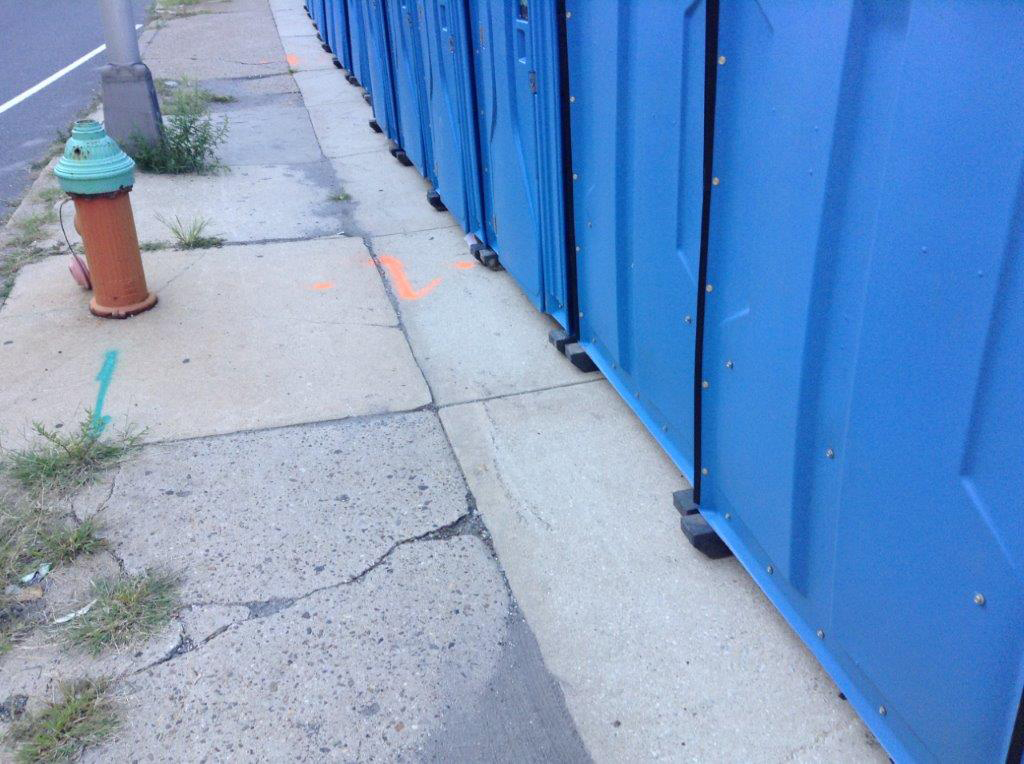 "I can't go nowhere," Pastoriza said sadly as he sat in his wheelchair in the lobby of his apartment building Friday afternoon. The senior citizen was bundled in a brown scarf and red sweatpants to go outside, but trapped in his own home by an event that has boasted love and inclusion as one of its cornerstones.
"When we saw the port-a-potties, we knew right away it was going to be a problem," Monica Carr, Pastoriza's longtime companion and caretaker, added. Pastoriza was mostly quiet on Friday, staring down at the floor and looking up only when Carr and Shrode tried to cheer him up.
As winter approaches, the clock is ticking for Pastoriza, who enjoys meeting friends for coffee and traveling around his neighborhood and other parts of Center City.
"In the wintertime, it's more difficult. He's homebound a lot," Carr said.
Carr said she's also worried about how residents of the Presbyterian Apartments and anyone else in the city will get to the hospital in an emergency.
"What's going to happen?" she asked.
Shrode, whose partner went out of town late this week to attend, coincidentally, a conference about disability rights, reached out to some of the organizers of the papal events to ask for the issues to be resolved -- but he had no luck.
In an email obtained by NBC10, a production assistant from ESM Productions, the company handling the staging, sound and some other logistics for the papal visit, wrote to him, "My guys on the ground have told me there is 4'3" of sidewalk for travel," referring to 23rd Street near the makeshift bathrooms. "I believe that is within the [American Disabilities Act] requirement."
He went on, "I am very sorry for the inconvenience. Everyone in the City of Philadelphia has been inconvenienced in some way by this extraordinary occasion. We are in this together. We are all a part of history. I am deeply sorry for the inconvenience."
The problem with that response, in Shrode's eyes, is that people like his partner and Pastoriza aren't "in this together" with others who have the ability to walk.
"I asked, 'Did you send someone in a wheelchair down there?'" Shrode said.
He received no reply.