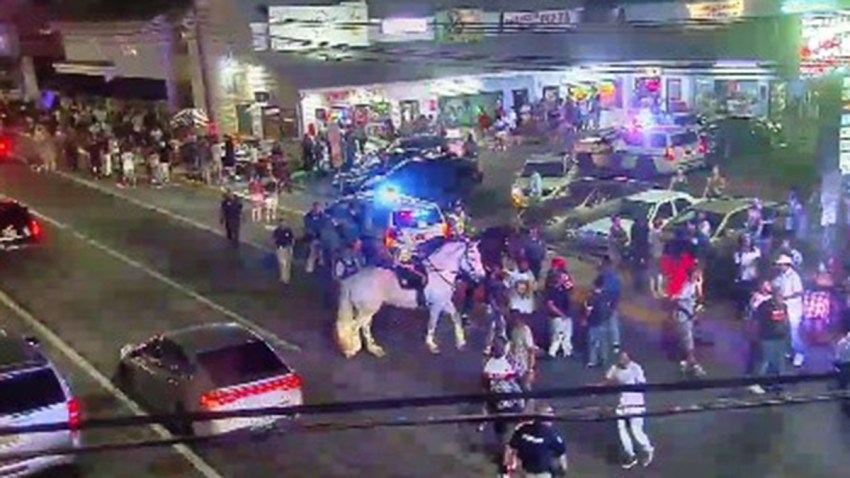 Two officers were struck by a car and a police horse was hit in the face during a brawl in a popular Delaware beach town.
A "disorderly and angry crowd" of around 20 to 30 surrounded officers along the 1800 block of Coastal Highway early Sunday after Delaware resident Taevon Potts, 22, was pushing and yelling at people and resisted arrest, a joint news release from Dewey Beach police and Delaware Alcohol and Tobacco Enforcement (DATE) said.
Rehoboth Beach police, state troopers and DATE responded to help with crowd control.
Local
Breaking news and the stories that matter to your neighborhood.
Two DATE agents suffered minor injuries when Sherelle Evans, a 32-year-old Delaware resident, refused to stop her car, authorities said. As the officers were being pulled, one was able to strike the windshield, cuasing Evans to stop.
Potts and Evans were both arrested. Gavin Coco, a 23-year-old Virginia man, was charged with offensive touching of a law enforcement officer for punching the horse, which was uninjured.
A fourth person was charged with underage drinking, police said.
It's unclear whether any of the suspects have lawyers who could comment for them.
Copyright AP - Associated Press