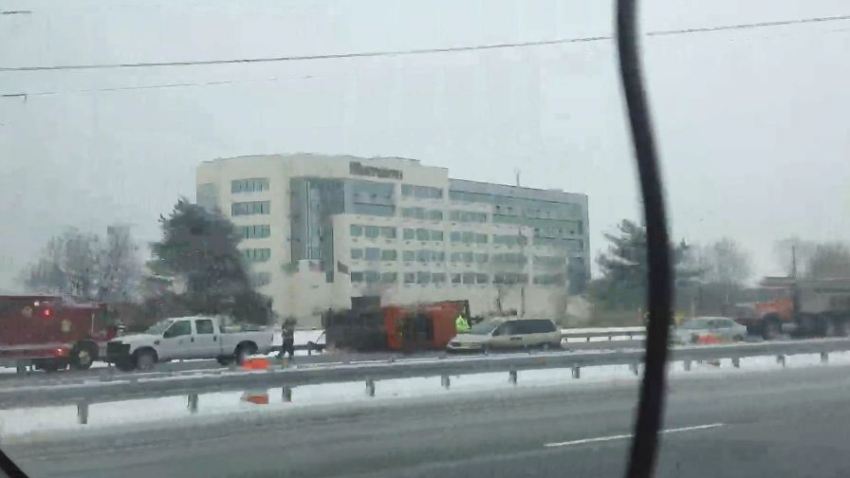 A truck driver landed in the hospital after his truck overturned this morning near a DelDOT salt yard.
The truck flipped over in the northbound lanes of Interstate 95 near the sandbox, a sand station in the middle of the highway near Exit 5B (Route 141) in New Castle, Del. shortly after 11 a.m.
Delaware State Police told NBC10 that the driver, 33-year-old Charles Purnell, was taken to Christiana Hospital.
One lane got by the scene of the crash but traffic slowed to a crawl from the Maryland State line to the split for I-295 (Delaware Memorial Bridge).
State police say the truck's passenger's side tires slipped into a ditch during the plow operation. That caused the Purnell to lose control, hit a guardrail and then flip onto its side.
Local
Breaking news and the stories that matter to your neighborhood.
DelDOT drivers spent the morning spreading salt and sand on area roads while plowing away up to 9 inches of snow in some areas.
Purnell, who suffered minor injuries in the crash, was treated and released from the hospital Monday afternoon.