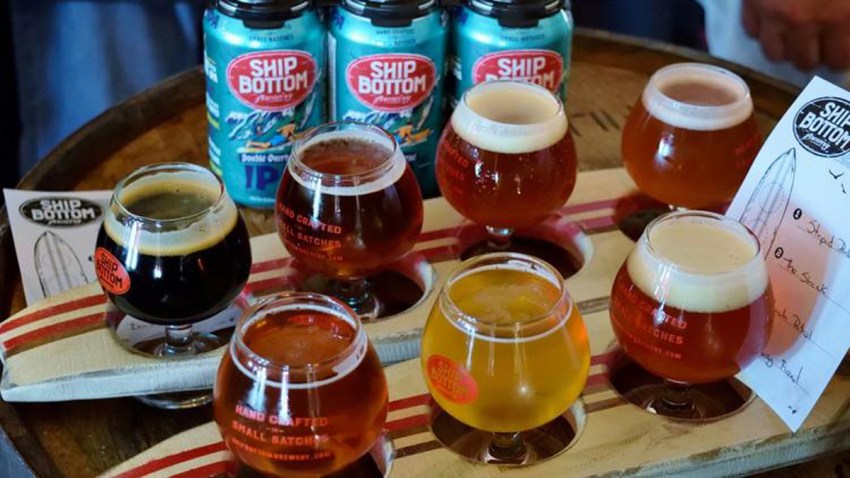 A Delaware County brewery will open a taproom adjacent to its recently-opened production facility in Long Beach Island after hitting its fundraising goal for the project. But it's not stopping there; more are planned within the next two years.
Wallingford, Pennsylvania-based Ship Bottom Brewery — founded in 2011 with production following in 2012 — opened a production facility in Beach Haven, New Jersey, this past August.
The brewery owners in March this year received about $650,000 in funding that would go toward its expansion, which included the New Jersey production facility. The funding was made up of $350,000 from six investors and another $300,000 in the form of a private loan.
Local
Breaking news and the stories that matter to your neighborhood.
Ship Bottom originally leased 2,100 square feet of space in Long Beach Island. Now the brewery plans to open a 1,400-square-foot taproom on Jan. 1 after hitting its $900,000 fundraising goal this past June, according to founder Robert Zarko. More space becoming available, paired with Ship Bottom hitting capacity in its current facility, also pushed the owners to add the taproom.
To read the full article, click here.
---
For more business news, visit Philadelphia Business Journal.
Copyright bizjournal