A Delaware man hoping to catch fish caught something far worse while on the Delaware Bay.
Floyd Morton was fishing near Cape Henlopen State Park in Lewes, Delaware Friday. After casting his net in the water, he began feeling a strange gnawing sensation below his knees.
"My legs were on fire," Morton said. "I was taking as much Benadryl as I could."
Local
Breaking news and the stories that matter to your neighborhood.
Morton soon discovered the sensation he felt was a tiny parasite burrowing underneath his skin. An itchy and painful rash known as cercarial dermatitis, or "Swimmer's Itch," formed on his right leg and foot.
"You can still see it kind of oozes a little bit," Morton said.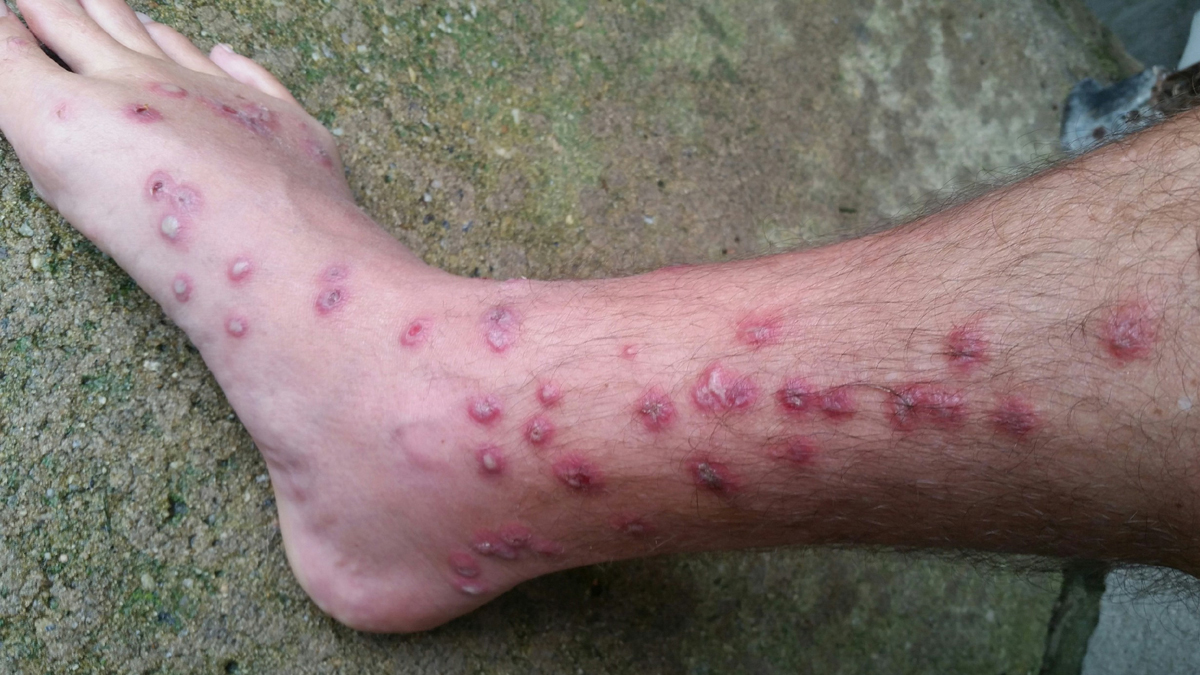 Swimmer's Itch is caused by a waterfowl parasite that comes from small mud snails found in bays all over the Atlantic coast. If the parasite comes into contact with a host, it burrows into its skin, causing an allergic reaction.
"It's more of a bay thing," said Dr. Patrick Gaffney, a professor at the University of Delaware's College of Earth, Ocean, & Environment. "The mud snails are not out on the ocean coast. This particular mud snail can carry up to ten or twelve different parasite species. Only one of those is a problem for humans. That's the one that this guy presumably got."
Morton has gotten Swimmer's Itch before and experts say it gets worse every time you catch it. Fortunately for Morton, while the rash is painful and annoying, it's not life-threatening.
Signs were put up at Cape Henlopen State Park warning swimmers about the parasite. That hasn't kept them out of the water however. Still, Dr. Gaffney says the parasite shouldn't stop people from swimming in the Delaware Bay. While the parasite is a particularly nasty one, he believes Morton was just unlucky and that most people swimming in that area wouldn't have gotten the rash.
Morton, who says it took him several days just to be able to put a boot on his foot, won't go back to the bay anytime soon however.
"Just from experience when I see these snails in the snail beds and stuff like that I'm just gonna stay out of the water," Morton said.
To learn more about Swimmer's Itch, including symptoms and treatment, click here.