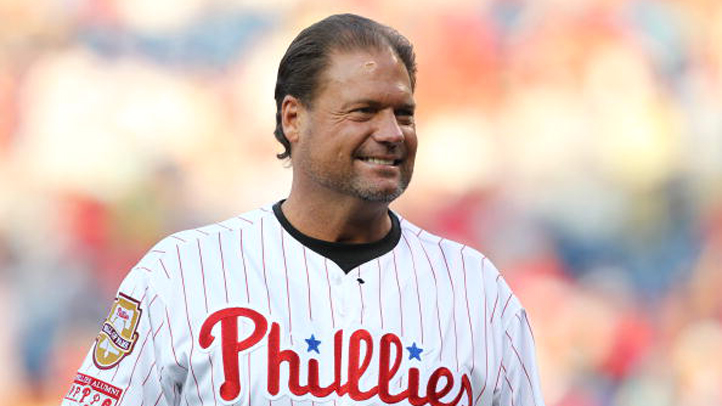 Phillies Hall of Famer Darren Daulton has been diagnosed with brain cancer. This news comes just over a week after Daulton underwent surgery to have two brain tumors removed.
Daulton has Glioblastoma, otherwise known as "GBM" according to Tony Perri, president of the Darren Daulton Foundation.
According to the Mayo Clinic, Glioblastomas are the most common and aggressive primary brain tumors, have been called grow-and-go tumors. They not only grow rapidly at a given site, they also move rapidly to new sites.
Local
Breaking news and the stories that matter to your neighborhood.
Daulton returned to his Clearwater, Fla. home to recuperate and will eventually begin treatments in Florida.
"Darren and his family wish to thank everyone for their loving support throughout this difficult time. He is deeply touched. In typical fashion, he again said, 'Right on; Fight on.'" said Perri in a release issued this afternoon.
Daulton had surgery at Thomas Jefferson University Hospital last week. Doctors said the surgery "went well" and both of the tumors on the left side of Daulton's brain were removed.
On a scale of one to 10 in terms of difficulty, Dr. Kevin Judy called the surgery, which took between six and seven hours, an "eight." According to Judy, preserving Daulton's language was key, as the former Phillie's communication skills suffered before he was diagnosed.
The procedure involved "language mapping," in which doctors probed Daulton's brain. Daulton had to be awake during the surgery. To keep him talking, doctors asked him sports questions.
Daulton spent 14 seasons with the Philadelphia Phillies before being traded to the Marlins during the 1997 season. He won a World Series with the Marlins before calling it a career.
He now chairs the Darren Daulton Foundation, which helps in the development of youth sports programs and homelessness organizations.