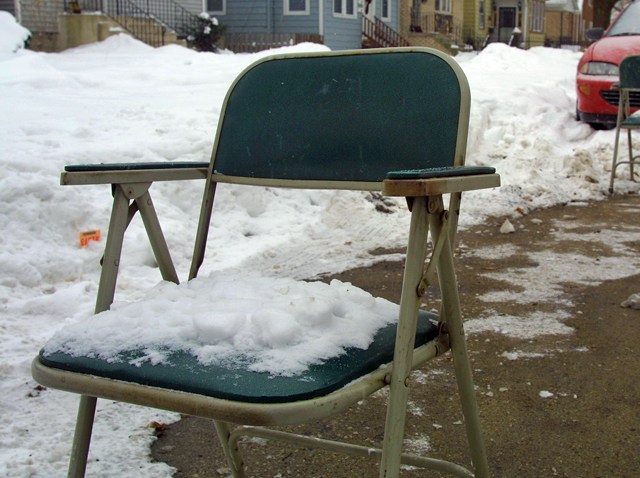 From South Philly to Olney to the suburbs, placing a folding chair, trash bin or traffic cone in the street to save a spot you worked hard to shovel out after a snowstorm is commonplace.
But, staking your claim could go from commonplace to unlawful in one Delaware County community.
It's a widespread practice in Darby Township -- heck people even have favorite items they like to use to claim their territory. But protecting your spot could cost you if a new ordinance passes next week.
Local
Breaking news and the stories that matter to your neighborhood.
Under the proposed ordinance people could face up to $300 in fines if they save spots.
"I think it's terrible and I think it's ridiculous," said resident Marianne Borda.
Officials understand why some residents would be upset.
"They put x amount of work trying to shovel it out and somebody comes and takes advantage of all their hard work," said township solicitor Mike Pierce. "Unfortunately, they're public streets and public throughways and they have to be kept open."
Officials will consider the ordinance at what could be a heated meeting Wednesday at the Darby Township Community Center. Of course that's assuming that they aren't all snowed in by another big storm.
---
Tell us your own snow parking stories and nightmares below.