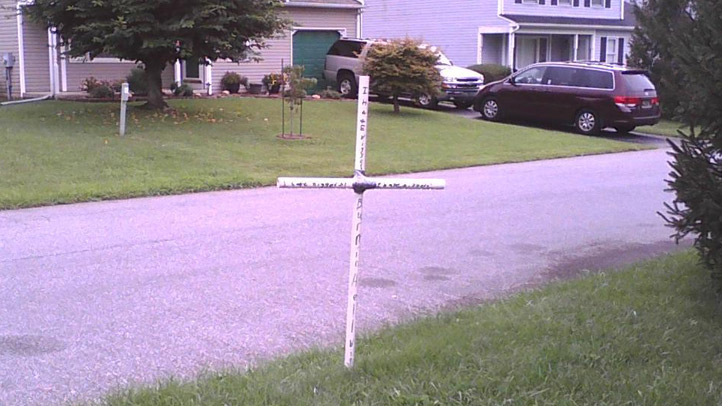 New Castle County Police are investigating a hate crime at a home in Newark, DE.

It happened sometime between Sunday night and Monday morning in the Delaplane Court community.

Wayne Parson, the 58-year-old homeowner, notified police after finding a cross made out of a pipe material on his front lawn with racial slurs painted on it.
"It said 'I hate the n-word,' three times," said Parson, an African American. "At the bottom it said 'burn in hell.'"
Parson, who has lived in the neighborhood for 22 years, says that he's shocked.
Local
Breaking news and the stories that matter to your neighborhood.
"It was clearly unexpected. I get along with all my neighbors."
Parson's neighbor, Ernest Freund, believes the person or people responsible were outsiders.
"I would think it would have to be some outsider," said Freund. "I don't think anyone in this neighborhood would do that."
Police have labeled the incident a hate crime. New Castle County Detectives are currently investigating.

If you have any information on this incident, please contact New Castle County Police at 302-395-8110.