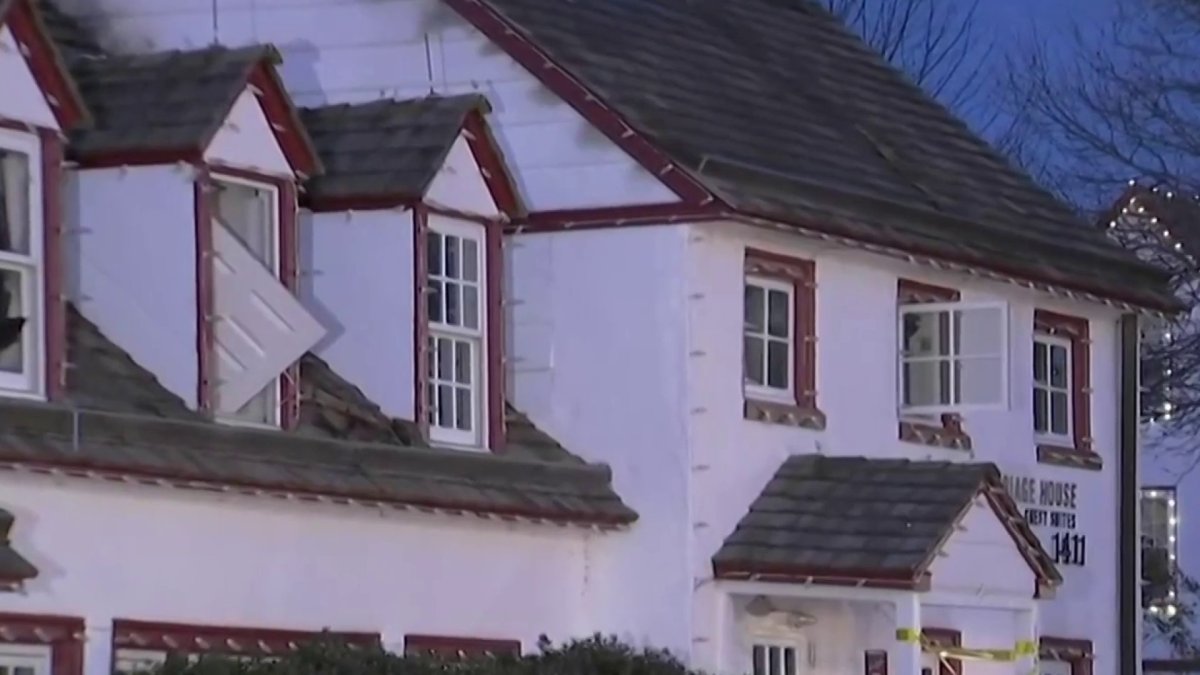 Not even a fire in the guest house they were renting at a historic hotel and wedding venue in Montgomery County, Pennsylvania will stop one Delaware County couple from finally having the wedding party of their dreams.
Caitlin Kerezsi and her groom, Kevin Pace, were out to dinner and checking out the ballroom at the sprawling Normandy Farm Hotel & Conference Center on Morris Road in Blue Bell Thursday night when they learned that the historic guest house they booked was on fire.
"I was just like this can't be happening again," Kerezsi said. (We'll explain why she thought that later.)
It is unclear how many guests were in the structure at the time. No one was hurt and some of the weddings party's belongings were saved from the flames thanks to the firefighters, Kerezsi said.
Firefighters battled strong winds but were eventually able to get the flames under control after about an hour and no injuries were reported. Firefighters ran in and grabbed Kerezsi's water-soaked wedding gown and the dresses of her bridesmaids, as well.
There was extensive damage to the upper floor of the building.
Local
Breaking news and the stories that matter to your neighborhood.
The main hotel and all other buildings on the property remained open and the wedding would take place as planned, hotel staff said. Normandy even put the couple and other guests up in another part of the property.
This is the third time that Kerezsi and Pace planned their wedding and this time it won't be stopped, despite the blaze.
Kerezsi and Pace were originally set to get married a year ago when the coronavirus outbreak derailed their plans. They wound up getting married in a small backyard ceremony instead.
They then planned the wedding party at Normandy over the summer, but had to postpone again. In the meantime, the Springfield couple welcomed a child into the world.
Finally on Friday night, they will have their wedding thanks to some last-minute dry cleaning of the bride's gown and wedding party dresses and other clothing.
The historic property was first purchased back in 1730 and is currently one of the largest hospitality centers in the Philadelphia region.