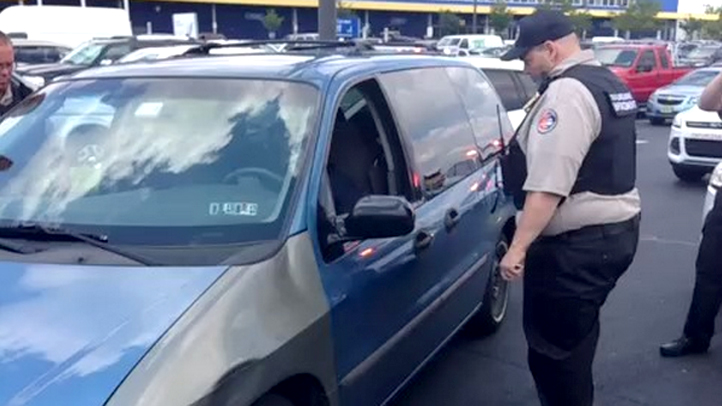 Two "hack" cabbies were busted for offering illegal taxi service from a South Philadelphia shopping center.
Officers from Philadelphia Police's 3rd District and the Philadelphia Parking Authority caught the alleged illegal taxi drivers, nicknamed "hacks," as they entered the Columbus Commons Shopping Center at Snyder Avenue and Columbus Boulevard on Friday.
Philadelphia Police 3rd District Crime Prevention Officer Mike Duffy said police set up the operation along with the Philadelphia Parking Authority after a store manager complained about the "hack" cabbies operating out of the store's parking lot. He said on one occasion, a driver left with a passenger's belongings still inside.
Local
Breaking news and the stories that matter to your neighborhood.
One 54-year-old man, driving a blue Ford Windstar, was driving without a valid license.
"Not only did this driver not possess a valid driver's license, but his license has been suspended since 1981," Ofc. Duffy wrote.
The other driver, a 52-year-old man, was using a silver Ford Taurus to allegedly offer taxi rides.
Both drivers were fined, issued citations and had their vehicles impounded. The impounding alone carries a fine of $1,000.
Officer Duffy recorded this Vine video from the scene:
---
Contact Vince Lattanzio at 610.668.5532, vince.lattanzio@nbcuni.com or follow @VinceLattanzio on Twitter.