Coastal flooding swept into some low-lying streets New Jersey streets Monday, one day after similar flooding along back bays.
In Ventnor, Edgewater Avenue was closed due to high water on Sunday. In Atlantic City, water was seen creeping into intersections both Sunday and Monday, though roads were not closed.
The cause of the flooding is a coastal storm that is churning off shore, causing high waves and pushing water ashore during high tides.
Local
Breaking news and the stories that matter to your neighborhood.
NBC10 has declared a First Alert for the Jersey Shore, back bays and Delaware Beaches on Monday that will last through 4 p.m.
The windy off-shore storm has kicked up the surf.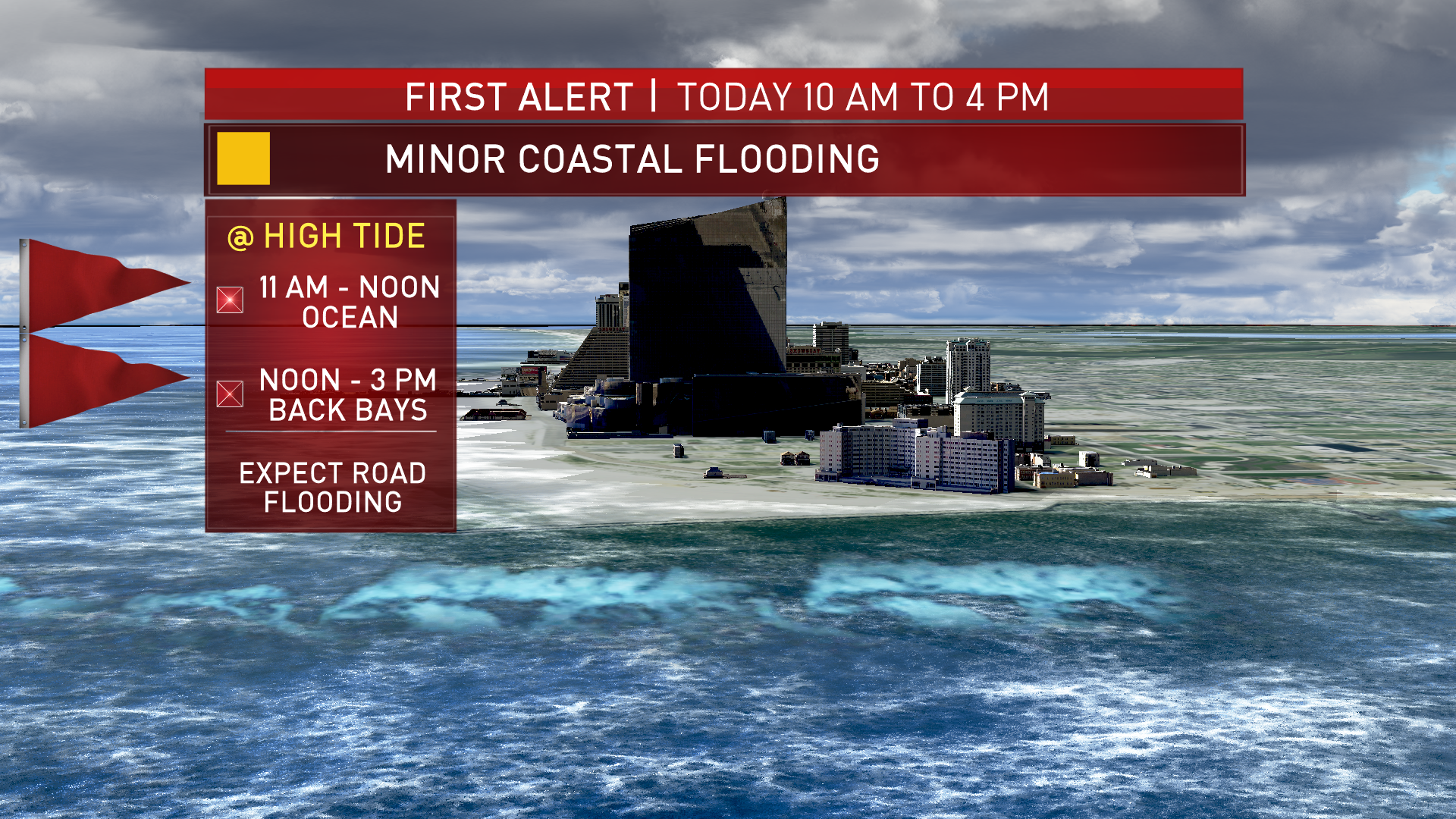 More moderate coastal flooding is expected at the Jersey Shore Monday into the afternoon. The tide hit the shoreline in the late morning then the back bays in the afternoon. (Check tide timing for your community.)
Temperatures won't warm much on Monday as scattered showers are expected later in the day across the region with highs in the 40s.
Stick with NBC10 on air and in our app for the latest on the coastal threat.