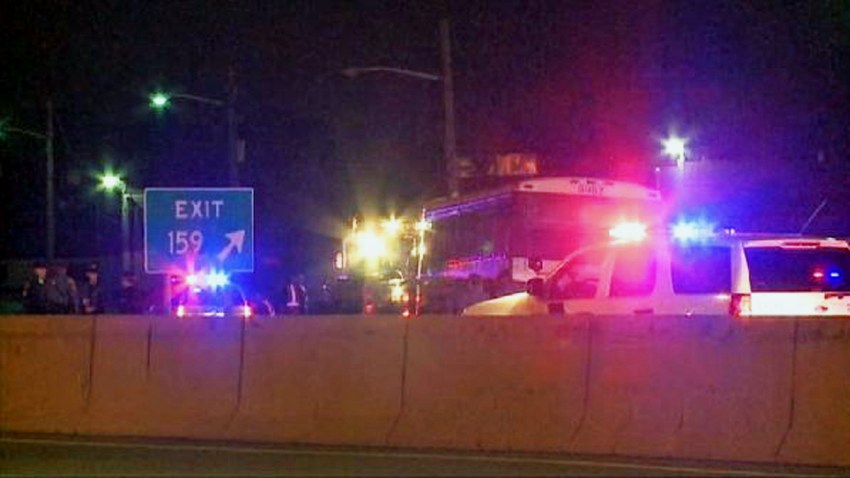 State Police say an upstate New York church van was carrying 23 people when it collided with a New Jersey Transit bus on the Garden State Parkway, killing a woman and hurting four others.
The bus was headed from Spring Valley, N.Y., to a Bible study session in Newark when police say it hit the bus, which was carrying no passengers, on the Exit 159 ramp in Saddle Brook Tuesday.
Local
Breaking news and the stories that matter to your neighborhood.
State Police Sgt. Brian Polite tells The Record it's too early to say whether the heavy passenger load contributed to the crash.
"At this point in the investigation, yes, the van was overloaded," Polite told the paper.
Polite says the van swerved into the lane the bus was in, struck the bus and rolled over.
The bus driver was not injured.
The crash killed Velma Castro and critically injured four others in the van.
Copyright AP - Associated Press