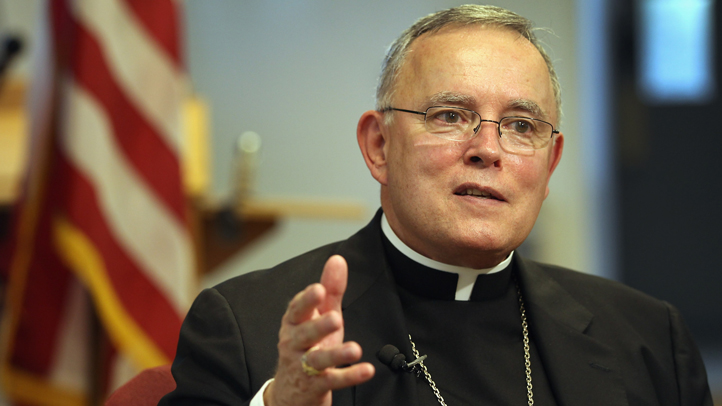 Philadelphia Archbishop Charles Chaput has a message for Philadelphians worried about security, walking, "Pope Passes" and all other gripes revolving around Pope Francis' upcoming visit: Chill out, be flexible and think about what Mary, Joseph and Jesus would do.
"It's worth noting that exactly four months from today is Christmas," said Chaput. "I mention that for two reasons. First, there's no finer model of Christian family life than the Gospel accounts of the Holy Family. And second, nowhere in Scripture do we find Mary, Joseph or Jesus worrying about security, transportation or logistics."
Chaput, a staunch conservative, made the statements during the closing part of his weekly column -- adapted from his Tuesday evening "Cardinal's Forum" address at St. Charles Borromeo Seminary -- released by the archdiocese Wednesday.
Local
Breaking news and the stories that matter to your neighborhood.
"Somehow, Mary and Joseph managed to make their way to Bethlehem and have a baby in a stable. Somehow, they managed to find the adolescent Jesus in the Temple. And somehow, Jesus managed to preach the Gospel all over Judea despite robbers, brigands and demons -- and without downtown parking or even a SEPTA pass."
Chaput didn't just take shots at complainers, he also offered advice on how to deal with the inconveniences caused by Pontiff's late-September visit.
"What's the lesson? Philadelphians have a reputation for durability. We earned it. We're nothing if not determined and resilient. If God could send his son to save us with his suffering and love, then surely we can bear a little inconvenience to greet the pastor who guides God's Church on earth. The World Meeting of Families is a gift -- a pure gift. It's a moment of grace for all of us. And we need to be there, all of us, to share in it, and to let God renew the spirit of our city and our Church."
Chaput, who has been accused of being downright caustic at times when he mixes it up with Christians via email, used a gentler tone in closing.
"Pope Francis is coming; we're down to the final month and counting. Let's welcome him together in Center City."