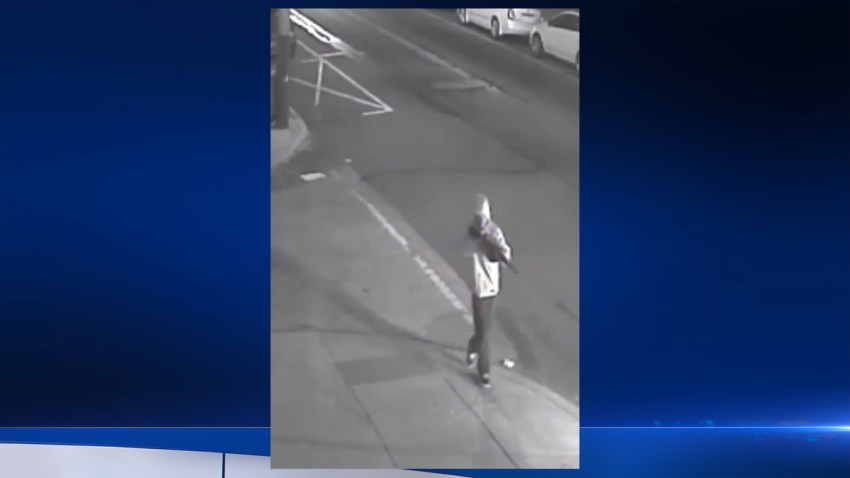 Surveillance cameras captured the moment an assault rifle-wielding gunman opened fire on a man at point-blank range in Philadelphia's East Germantown section last week.
Police on Monday released video of the shooting, which happened just before 1 o'clock Thursday morning at Chew and Locust avenues. In the released video, the gunman, wearing a light-colored hooded sweatshirt, walks along the sidewalk carrying the rifle and begins firing at the victim, who is located out of the frame.
The man fires several shots before turning and walking toward a dark-colored newer model sedan that pulls up and hopping into the passenger side before the car takes off. The car appears to have an out-of-state vanity plate on the front bumper, according to police, and was last seen driving south on Chew Avenue.
Local
Breaking news and the stories that matter to your neighborhood.
The 47-year-old victim suffered two gunshot wounds to his torso, one to his buttocks and one to his left arm, police said. In the aftermath of the shooting, Philadelphia Police Chief Inspector Scott Small told reporters that he was taken to Albert Einstein Medical Center in critical condition, and that it was unclear whether he would survive. The man was still alive Monday when police released the video.
Police did not say whether they know what motivated the shooting.
Tipsters are asked to contact Northwest Detectives at 215-686-3353 or 3354, or text a tip to PPDTIP (773847). Tipsters may remain anonymous.