A judge formally arraigned a North Philadelphia man Tuesday on charges that he tried to abduct a 10-year-old girl from a sidewalk in South Philly last month
A Philadelphia judge held Carlos Figueroa-Fagot on charges which include attempted kidnapping, unlawful contact with a minor, assault and related offenses.
Surveillance video showing a man trying twice to abduct the girl from the 2400 block of S. Lee Street was released a day after the July 17 attack.
Local
Breaking news and the stories that matter to your neighborhood.
Tips started coming in to police and then the suspect's own family and a priest convinced him to turn himself in. Figeuroa-Fagot, who is unemployed, admitted to police that once the video got out, he felt trapped.
Police say Figueroa-Fagot, 33, turned himself in because he "felt that he could not walk, talk or breathe out there."
He wore a Sesame Street T-shirt with Elmo and Cookie Monster on it that says, "Every Day I'm Shufflin'" as police led him out of the Special Victims Unit the day he was arrested.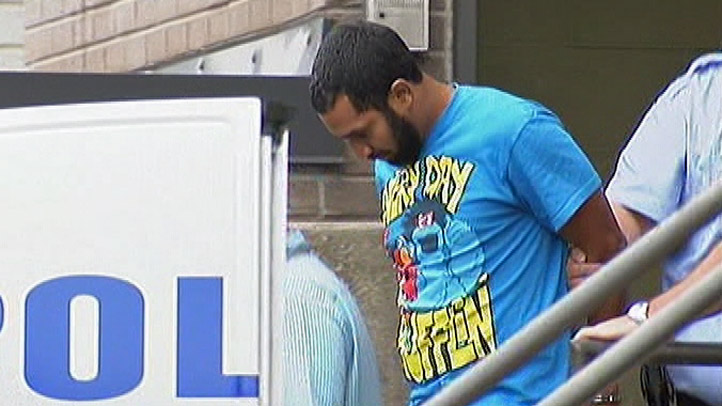 Police say the video is one of the most disturbing things they've seen.
"It is gripping, to say the least. It is disturbing," said Special Victims Unit Capt. John Darby.
The victim and her little brother were walking home just before 4 p.m. after getting water ice a couple of blocks away. In the video you see the man come up from behind them. He grabs the little girl and tries to run off with her. She kicks and bites him and falls to the ground.
"She will fight tooth and nail with anybody," said the victim's mother Joanne Payne. "He definitely picked the wrong girl that day, that time."
In the video, you can see that after she falls, the man tries a second time to take the little girl away. At that point, her two-year-old brother lets out a scream that was apparently loud enough to scare off the attacker.
"Ultimately, with the screams from this little boy and by her account [the victim] she says the child literally screams louder than anything she's ever heard before, he literally interrupts this assault," Darby said.
According to court records, Figueroa-Fagot was charged in Feb. 2011 with a sexual assault on a minor family member. Those charges were withdrawn because the victim and her mother claimed they made up the story, police said.
Figueroa-Fagot's next court date is set for September 13.
---
Get the latest from NBC10 Philadelphia anytime: Android/iPhone/iPad Apps | SMS Alerts | Twitter | Facebook | Google+ | Instagram | RSS