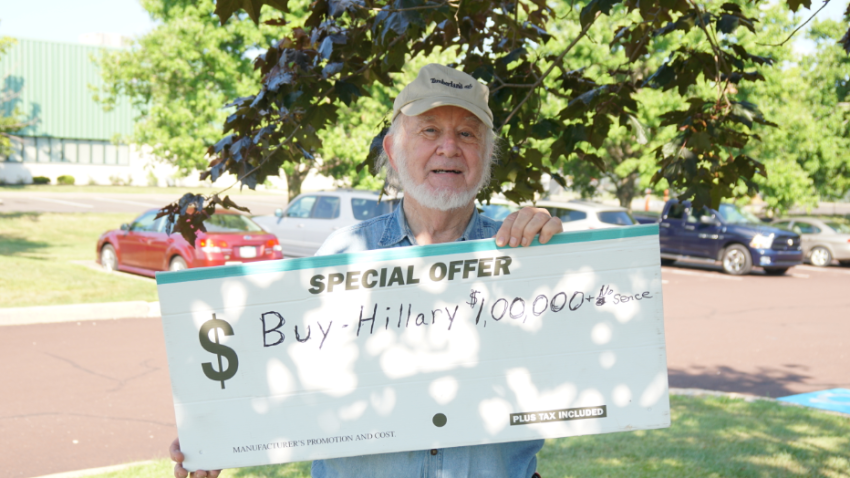 HATFIELD, Pa. -- Dozens of people braved the heat late Friday afternoon, standing in a grassy area outside the K'NEX factory in Hatfield, Pennsylvania as Hillary Clinton continued her bus tour following a campaign rally at Temple University.
The crowd, made up mostly of parents and children, was overwhelmingly pro-Hillary, and seemed excited at the chance to see the Democratic presidential candidate following her tour of K'NEX.
Dave McDowell, 74, of Hilltown Township, stood out from the crowd however. He was one of the few people actually standing in the shade rather than directly in the sun. He also held up a sign that was in stark contrast to the pro-Hillary messages of support.
It was a mock check that read, "Special Offer: $Buy-Hillary $1,000,000 +No Sence."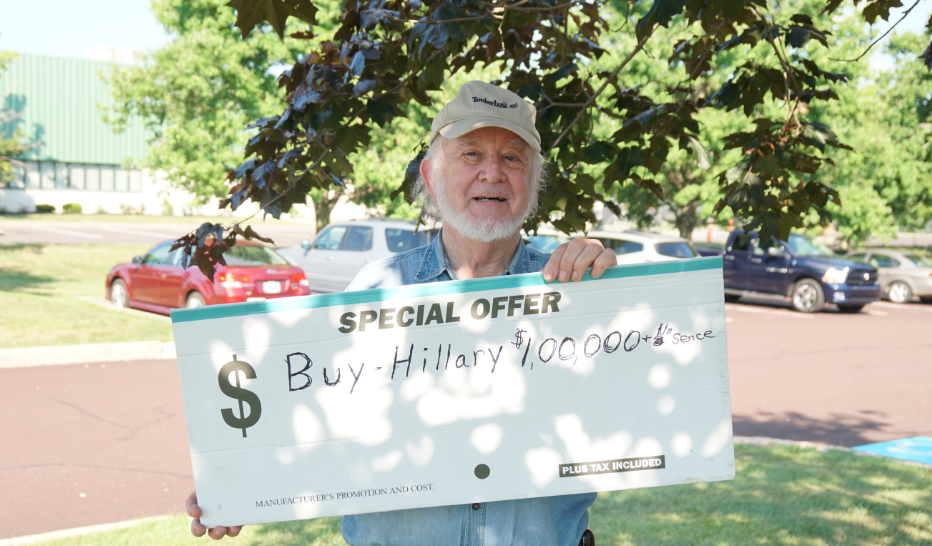 McDowell wasn't the first person in the crowd that we spoke with but he was one of the first to come up to us.
Local
Breaking news and the stories that matter to your neighborhood.
"You guys probably won't talk to me," McDowell said with a slight grin.
After seeing his sign, I knew that I had to. McDowell, who informed me that he was a local business owner, was more than happy to explain what the "check" meant.
"Hillary has been caught by a number of people and she has done favors for a number of people while she was in power," McDowell said. "And if anybody wants a favor they can just send a note. Hillary, a million dollars, and it says, "no sence" on there. That's referring to Hillary."
McDowell continued to explain his issues with Clinton.
"She's an insider," he said. "She has all the friends in Washington that you'll ever meet. Washington will never shrink if she's elected. The government has gotten too big."
McDowell said he plans on voting for Republican presidential nominee Donald Trump.
"I'll be voting for Trump," he said. "Not because I'm a great supporter of his but I just feel that you can't do much worse than what's been happening in this past administration and the new administration to come if it's Hillary."
McDowell admitted Trump was flawed though he believed some of the criticism he's received, especially from liberals, has been overblown.
"Some of the remarks that he makes are kind of stupid and some of the remarks are also on the moment," he said. "To me, they're funny. To the Left, they're disgraceful."
McDowell said he was drawn to Trump for two main reasons; his experience as a businessman and his reputation as a political outsider.
"I was a businessman for many years and worked hard," McDowell said. "From my perspective, being in the business world and working super hard, you try and stay ahead of things. I just don't like super politicians."
According to McDowell, Clinton is a politician in the worst possible way.
"I don't trust her because of the things she's done in the past and I don't trust her because she's just another insider," he said. "It goes through her husband. Unfortunately, he was not a bad president but he was not, how should I say it, the nicest of people. They've become such an inside family and if you go and speak for $250,000 in a meeting, those people expect something from you. She owes people so many favors."
Despite his strong stance, McDowell said he received no animosity from the pro-Clinton crowd during Friday's campaign event. That certainly was not due to a lack of passion from Clinton's supporters who were in attendance however, as evidenced by Michele McClure. The 61-year-old Northeast Philadelphia native and mother of two who currently resides in Chalfont, Pennsylvania, said her own experience as a woman making historic strides in a male-dominated field is what made her feel connected to Clinton.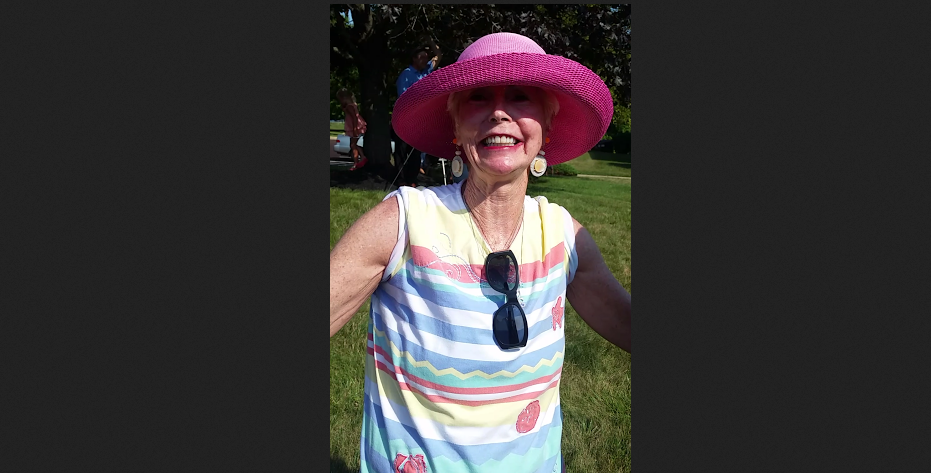 "I was one of the first female officers in the 82nd Airborne Division," McClure said. "I am looking forward to saluting the commander and chief."
McClure served from 1977 to 1983. It was also during her service when she met her husband Randal Nonemaker, who served in the U.S. Army from 1972 to 1976. Nonemaker was by his wife's side during Friday's campaign event.
"I know a good man when I see him," McClure said with a smile.
Unlike McDowell, McClure believes Trump's experience as a businessman makes him unfit to run the country.
"He cannot function, given his background, as a commander and chief," she said. "Hillary can. It's not a business. He doesn't know how to work with the three branches of government. All he can say is 'you're fired!' This is not an oligarchy. He's in for a real awakening. Welcome to the real world Donald. He has never functioned in the government."
McClure also addressed the supporters of Bernie Sanders, some of whom remain angry not only by the fact that Clinton secured the Democratic nomination but also by the recent leak of emails suggesting the Democratic party showed a bias towards Clinton over Sanders.
"To the Bernie Sanders people, I really understand where you're coming from," she said. "But we have got to beat Trump and come together now. I totally can identify with them, I relate to them, but right now we have a common goal, objective and mission. And that is to beat Trump."
Her message seemed to resonate with Alex Wilczewski, a 20-year-old Arcadia University student, who also attended Friday's campaign event.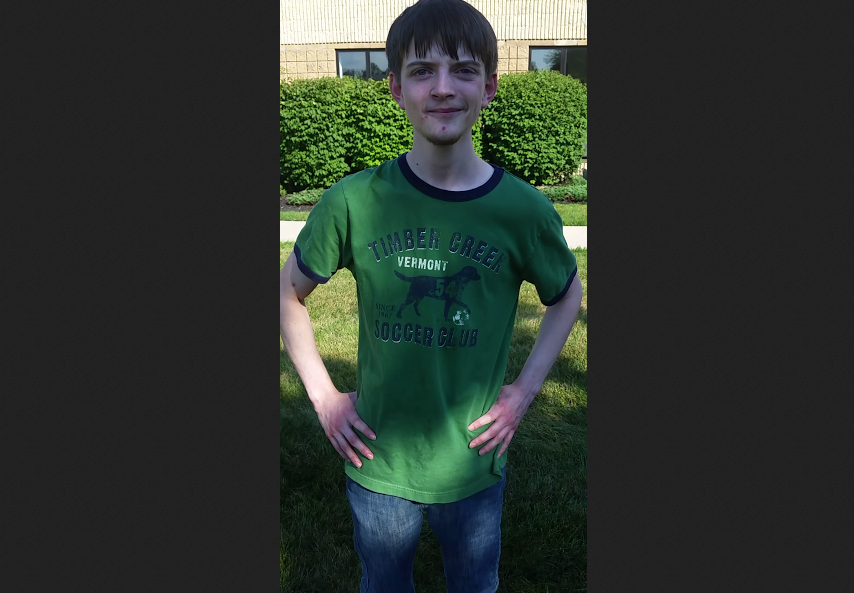 "I'm actually a Bernie supporter but the way I see it, Trump is a million times worse [than Hillary]," Wilczewski said. "This man's a lunatic. I've seen my little cousin throwing a tantrum and he makes more reasonable demands and at least those are demands we can deliver."
Wilczewski claimed a Trump presidency could potentially impact both him and his friends.
"I have Muslim friends, Indian friends, Hispanic friends, people who've immigrated from Mexico that I know and I think of the idea of what can happen to them," he said. "Then I think of my culture after that. I'm Jewish, so who knows, if he gets his way, if he puts all these restrictions, bans on the Muslims, it's going to be the Jews next."
Wilczewski also believes Trump's rhetoric could damage international relations and ultimately, his own future plans.
"What's going to happen to my future?" he asked. "I want to go into the video game industry. I want to be able to travel abroad. What's going to happen if countries start putting bans on us? Spain still has some ties to Mexico in some way. What happens if Trump is so harsh on Mexico that there's this movement in Spain and they completely block us from going there? I want to work in Spain. Just because Trump threw a hissy fit and destroyed diplomatic relations, that's going to screw over the entire next generation."
Wilczewski said his biggest fear is that Trump will actually follow up on some of his more controversial statements.
"Do I believe that Trump is serious about everything he says? No, but he could be pressured into making it happen," Wilczewski said. "He's already gone too far to back down on what he said. And even if he doesn't believe it himself anymore, he's gonna have to go through with it or his own people are going to turn against him. I don't want my friends to be ridiculed and sent away. I don't want myself to lose opportunities and I don't want this country to become something I'm ashamed to admit."
Despite his strong stance against Trump, Wilczewski also admitted to being a bit apprehensive about Clinton.
"I don't necessarily always trust Hillary," he said. "I trust her to do the right thing but I don't necessarily trust her to reveal when she's made a mistake."
Yet Wilczewski still plans on supporting her at the polls in November.
"Trump, I fear. Hillary, I sort of am intrigued, I want to see where it goes," he said. "I'm voting for someone who I don't think necessarily is going to do the best job but she's gonna do a better job than anybody else I see right now who's still in the race."
Whether it be to personally call her out, finally meet an inspiration or gain a greater sense of trust in her, McDowell, McClure and Wilczewski all appeared to be anxious to see Clinton Friday. A slight sense of disappointment could be felt from them and the rest of the crowd when they only caught a glimpse of Clinton's bus and not the nominee herself as she left K'NEX. It was a strangely comforting hint of commonality among the three individuals who hold drastically different views on Clinton, Trump and the political process as a whole. Whether that commonality will grow or weaken for the three and voters nationwide as November 8 draws near, remains to be seen.
---
NBC10's Vince Lattanzio and David Chang are on the road with the Clinton-Kaine campaign as they tour Pennsylvania and Ohio by bus. Follow their travels on Facebook, Twitter, Instagram and NBC10.com to get dispatches from the trail and behind the scenes views of what it's like to cover a presidential campaign.